Natalie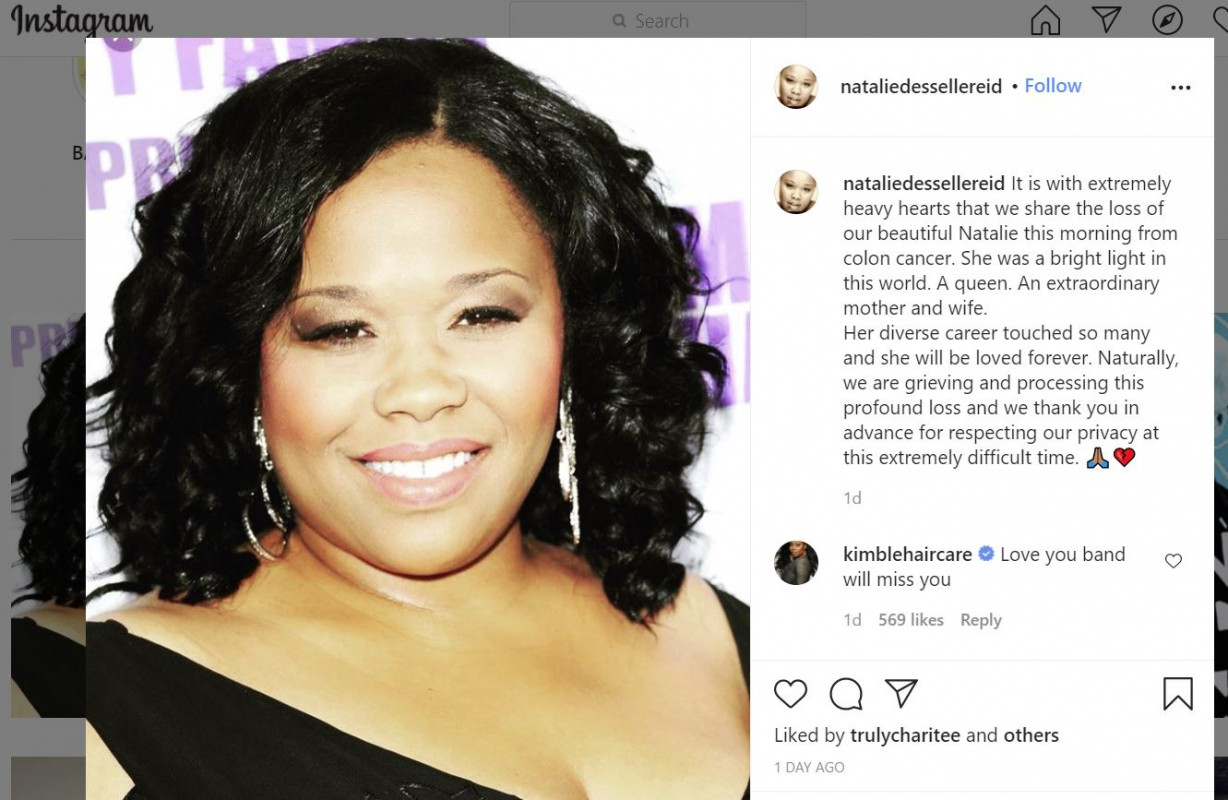 Desselel   known for her comic timing onscreen and sunny nature off screen, died. She had colon cancer.
She began her acting career in the nineties when there were limited roles for non-white, plus sized actors. She made a strong impact when she acted along with Halle Berry in the movie BAPS – Black American Princesses. This movie became immensely popular and launched her career. She and Berry acted as two Georgia women, Mickey and Nisi, with big hairdos, big egos and big dreams of becoming famous dancing stars in Hollywood. Instead, they landed up working for an old, rich, white man in Beverly Hills.
Robert Townsend, who directed the movie, said that she was "absolutely brilliant, with her innocent country charm." He added that her chemistry with Berry "was unbelievable and she was cast on the spot."
In a statement Ms. Berry said, "Ms. Desselel showed us it was OK to be goofy and funny while still being sincere and extraordinarily kind and that she "represented actual Black women, not what Black women are perceived to be."
She worked from the mid-nineties to the early part of the twentieth century on TV. In 2003 she joined the cast of "Eve." It aired on UPN for three seasons and ended in 2006.
Her former manager Dolores Robinson, whom she cold-called, said, "I just saw this spirit. She was just such a humorous, uplifting, positive person. And I just felt like there was not going to be any stopping here."
Source The New York Times