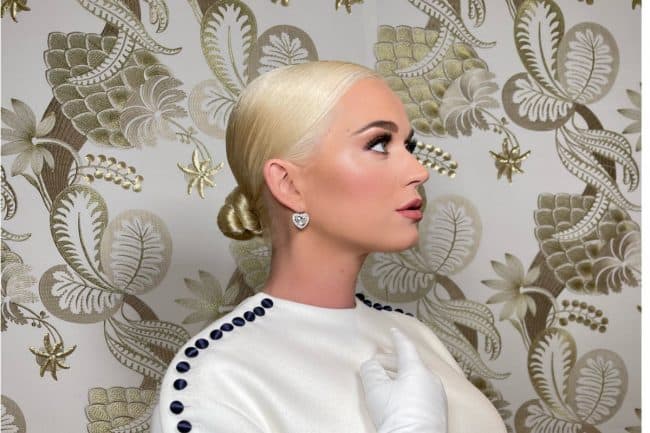 Kate Perry set the audience ablaze as she belted out her song "Firework" in her performance at Joe Biden's inauguration on January 20, 2021.
Tom Hanks hosted a star-studded primetime special. She closed out the show with her performance of "Firework" looking brilliant in white against scintillating multi-colored fireworks in the background. The galaxy of stars who performed included Justin Timberlake, The Boss – Bruce Springsteen and John Legend.
The "Never Wore White" singer was dressed in an all-white chic ensemble by New York designer Thom Browne. He designed a collection of separates that melded together to form a unique outfit that was quite unlike anything the singer has ever worn.
🕊♥️🇺🇸 pic.twitter.com/y0ZlAFCNAw

— KATY PERRY (@katyperry) January 21, 2021
It consisted of a cashmere coat with a corset and a full-length skirt, both of which were made using silk satin and flowed beautifully. Her makeup included dramatic red lipstick. She accessorized her outfit with a pair of diamond earrings which were heart shaped.
The white ensemble was likened to a symbolism of purity as well as the suffrage movement. The blue and red buttons on the sleeves and skirt in her outfit were a subtle nod to the colors of the American flag.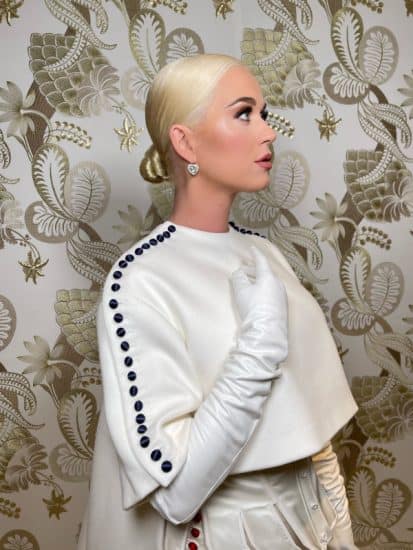 Brown had said that he had gone for a sophisticated and subtle look while dressing the star. He said that he wanted her overwhelming talent to be the focus. His creation was a perfect backdrop to that focus as the star looked stunning in this subtle outfit which blended well with her signature blond crop of hair.
Kate Perry is known for the exaggerated and dramatic ensembles she wears on the red carpet, for high profile performances or for product or label launches. This subtle look for a memorable inauguration has been well appreciated by fans and guests alike.