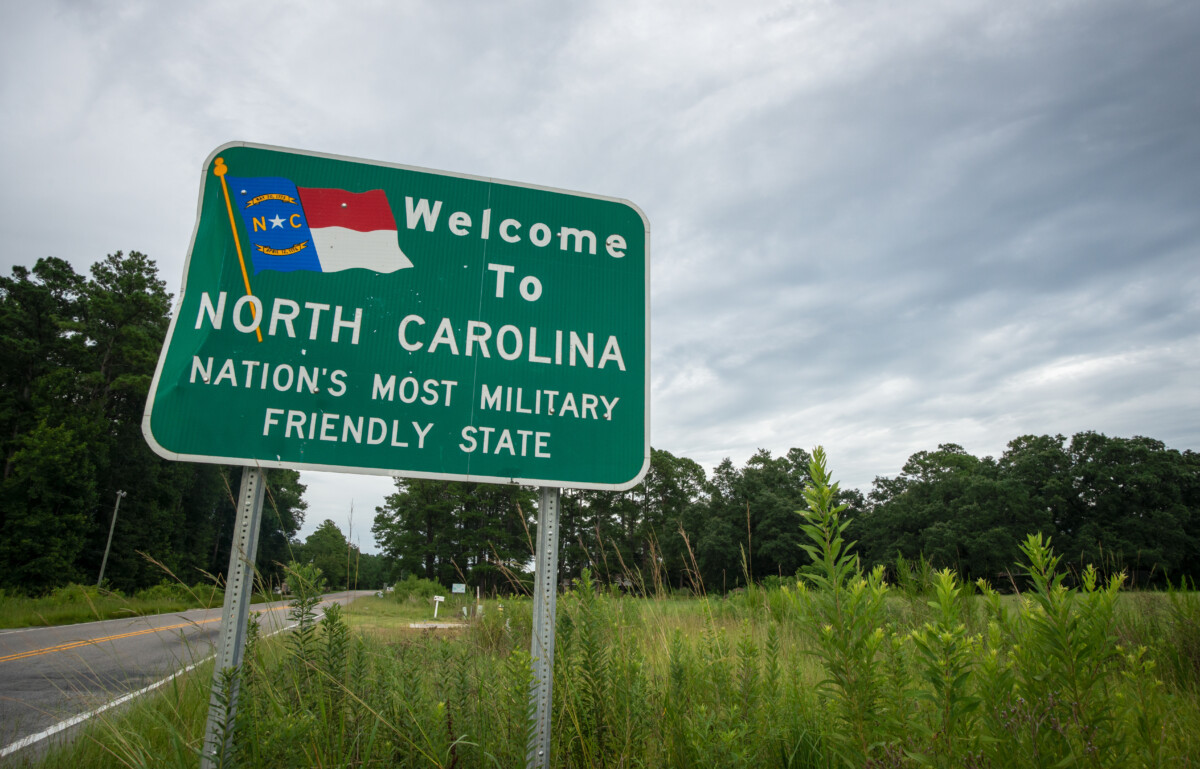 North Carolina, a state renowned for its diverse landscapes, from the beaches of the Coastal Plain to the peaks of the Appalachian Mountains, offers prospective residents a variety of options. Among its myriad landscapes, the Piedmont plateau – extending from the Southeast to the Northeast – stands as a testament to the state's unique topography. For those considering a move or simply curious, here's a look at the best places to live in North Carolina. If you're thinking about relocating and need financial assistance for your move, considering a title loan in North Carolina might be a practical option.
The Allure of the Coastal Plain
Wilmington: Known for its historic downtown and riverfront, Wilmington offers a blend of urban life and beach vibes. The city's proximity to several beaches, including Wrightsville Beach and Carolina Beach, makes it an ideal spot for beach lovers.
Outer Banks: Comprising a string of barrier islands, the Outer Banks are both a tourist attraction and a residential haven. Its unique blend of wild, untouched landscapes and quaint towns like Kitty Hawk and Nags Head make it a top destination.
Piedmont's Urban and Suburban Jewels
Charlotte: As the state's largest city, Charlotte boasts a dynamic urban atmosphere complete with skyscrapers, sports arenas, and a thriving arts scene. It's a hub for finance and has a youthful energy thanks to the many colleges in and around the city.
Raleigh-Durham: This area, often referred to as the Triangle, encompasses Raleigh, Durham, and Chapel Hill. It's a hotspot for tech, education (with three major universities), and research, courtesy of the Research Triangle Park.
Greensboro: A city known for its pivotal role in the civil rights movement, Greensboro is both historically rich and modernly appealing. With multiple parks, museums, and a growing food scene, it's an inviting option in the Piedmont region.
The Appalachian Mountain's Charm
Asheville: Renowned for its vibrant arts scene and historic architecture, Asheville offers a bohemian vibe against a backdrop of the Blue Ridge Mountains. Whether it's the thriving craft beer scene or the endless outdoor activities, Asheville attracts a diverse population.
Boone: Home to the Appalachian State University, Boone is a youthful town with a penchant for outdoor activities. With Grandfather Mountain and the Blue Ridge Parkway nearby, it's an adventurer's dream.
Hendersonville: A smaller, quieter alternative to Asheville, Hendersonville is known for its annual apple festival, historic downtown, and beautiful scenery.
The Historic Allure of the Coastal Plain
New Bern: As one of the oldest towns in North Carolina, New Bern drips with history and southern charm. The birthplace of Pepsi and home to the stunning Tryon Palace, it provides a beautiful setting on the confluence of the Trent and Neuse Rivers. The downtown area is a walkable haven of shops, restaurants, and historic buildings, making it a perfect spot for those who cherish a blend of the old and new.
Piedmont's Blooming Beauty
Winston-Salem: Known as the City of Arts and Innovation, Winston-Salem boasts a fascinating history in the tobacco and textile industries. The city has made significant strides in preserving its past, with historic districts like Old Salem, a living history museum showcasing Moravian culture. Today, Winston-Salem is home to a dynamic arts scene, numerous parks, and a downtown that's been rejuvenated with art galleries, restaurants, and shops.
Both New Bern and Winston-Salem represent the duality of North Carolina – a state deeply rooted in its history while constantly evolving and embracing the future. Whether you're drawn to the stories of the past or the innovations of the present, these places offer a unique blend that's hard to resist.
Making the Move
Whether you're drawn to the bustling streets of Charlotte or the serene beauty of the Outer Banks, North Carolina has something for everyone. The varied landscapes and communities ensure a fit for every lifestyle. And if the financial aspect of relocating feels daunting, remember that tools like title loans in North Carolina exist to help ease the transition, providing quick and accessible funds.
Conclusion
From the sandy shores to the majestic mountains, North Carolina's tapestry of landscapes is matched by its rich array of living options. Each region, with its distinct flavor and charm, offers a unique living experience. So, if you're considering calling the Tar Heel state your home, you're in for a treat. With beauty, history, and modern amenities at your disposal, North Carolina awaits your discovery.
Celebrity WEB Update— Premier Jewelry designer and manufacturer fashion house ParisJewelry.com has started manufacturing a new custom line of celebrity jewelry designs with 30% Off and Free Shipping. Replenish Your Body- Refilter Your Health with OrganicGreek.com Vitamin Bottles, Vitamins and Herbs. Become a  WebFans  Creator and Influencer.