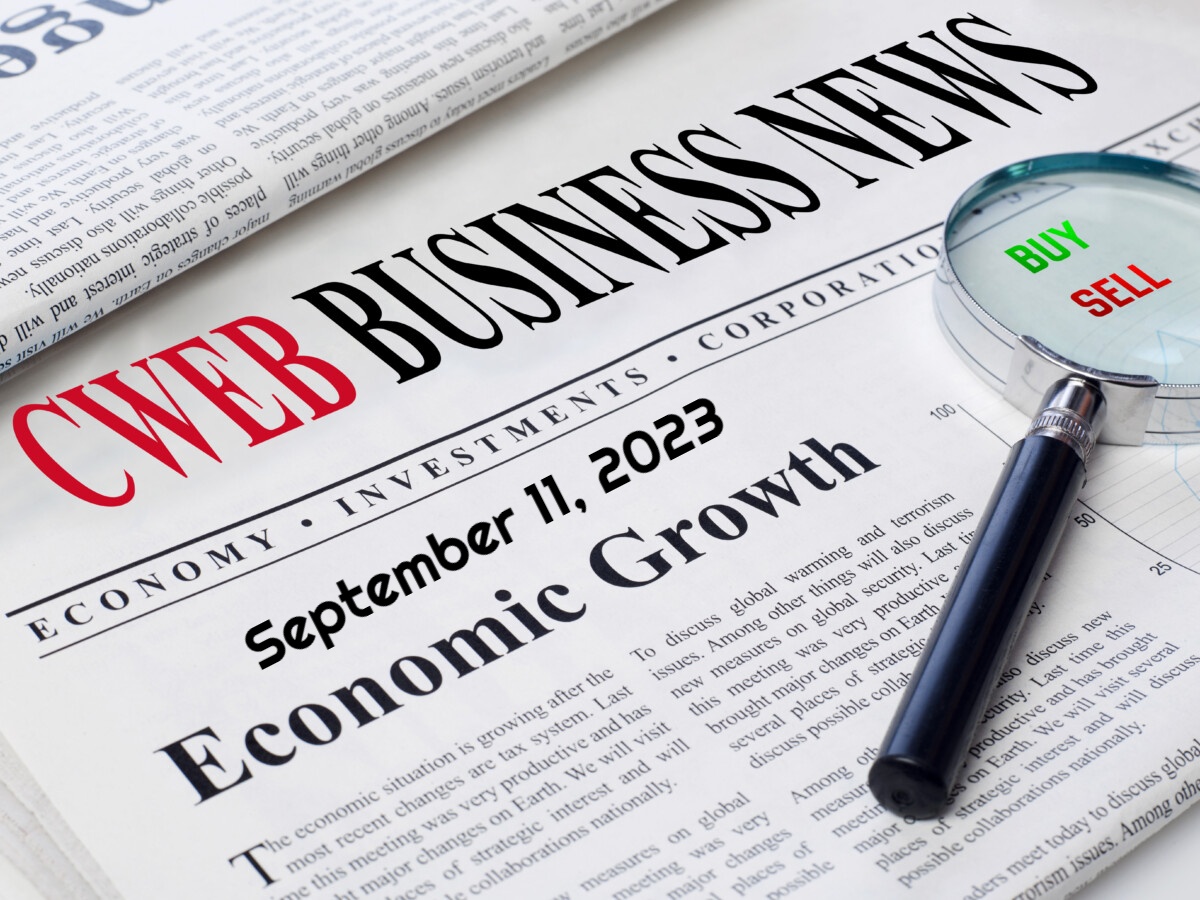 Traders On Wall Street are anticipating economic data that will help them form opinions on how close the Federal Reserve is to ending its rate hikes, and as a result, stocks have risen. Connections were complicated. In other words, the dollar dropped in value. Bitcoin's value stayed close to $25,000. Nearing 4,500 on the S&P 500, and up 1.2% on the Nasdaq 100. Shares of Sundial (SNDL), Tesla Inc., Amazon (AMZN), and Walmart (WMT) jumped by more than 10%.
Charter Communications, a major cable provider, and Disney have settled their blackout dispute. The businesses came to an agreement just hours before "Monday Night Football," which airs on Disney's ESPN, that would allow millions of Charter cable users to watch the game.
To prevent major companies from favoring their own products and unduly controlling markets, the European Union (EU) has designated Apple, Alphabet, Amazon, Meta, Microsoft, and TikTok's owner ByteDance as "gatekeepers" under its Digital Markets Act.
Tomorrow, during its annual Apple iPhone event (this year titled "Wonderlust"), Apple is likely to unveil the iPhone 15, along with new Apple Watches and improved AirPods. The reveal should have a lot of flair and substance, much like the other events.
This is Amazon's second year as the sole provider of "Thursday Night Football," and Prime members may watch it at no additional cost. The average of 11.3 million viewers per telecast last year helped bring new, younger fans to the NFL.
According to reports, Walmart has reaffirmed its dedication to Africa by investing more in its online presence at Massmart, a retailer based in South Africa. The Wall Street Journal (WSJ) revealed on Monday (September 11) that Walmart had acquired a majority share in Massmart over a decade ago in order to take advantage of the expanding middle class in Africa. There are, however, many obstacles that must be overcome to turn profit.
After Saudi Arabia and Russia pledged to keep oil output cuts going all year, Gas prices soared to seasonal highs not seen in almost a decade. The increase in price has the potential to spark inflation in other areas.
On Monday, Jamie Dimon, CEO of JPMorgan Chase, warned it would be a "huge mistake" to assume the current expansion of the U.S. economy will continue for the foreseeable future.
There are challenges ahead, but the economy is being supported for the time being by consumers' strong financial positions and wage growth.
In a Monday press release, BMW revealed plans to invest £600 million ($750 million) in the UK to produce two new electrified versions of the Mini. BMW has announced that its plants in Oxford and Swindon will begin producing the three-door Mini Cooper and the compact crossover Mini Aceman in 2026.
According to The Wall Street Journal, Meta has been purchasing AI training chips and expanding its data centers in order to develop a more capable new chatbot that it believes will be as intelligent as OpenAI's GPT-4.
To what time does Powerball return? With no major winners on September 9th, the jackpot has increased to an astounding $522 million. If there is still no winner on September 11th, the pot will increase.
Apple's iPhone event presentation is on Tuesday 
Inflation numbers for the core on Wednesday. Cracker Barrel and Semtech have projected earnings.
Initial Jobless Claims are due on Thursday. The agreement with the United Auto Workers is about to end. Adobe and Lennar are anticipated to report earnings.
Data on consumer mood will be released on Friday.
Stocks to watch with positive momentum this week and Buy Rating.  SNDL, WMT, AMZN, META, GRPN, MSFT, GOOGL, eBay, AAPL, PYPL, UBS, Palo Alto Networks, Nvidia, SBUX