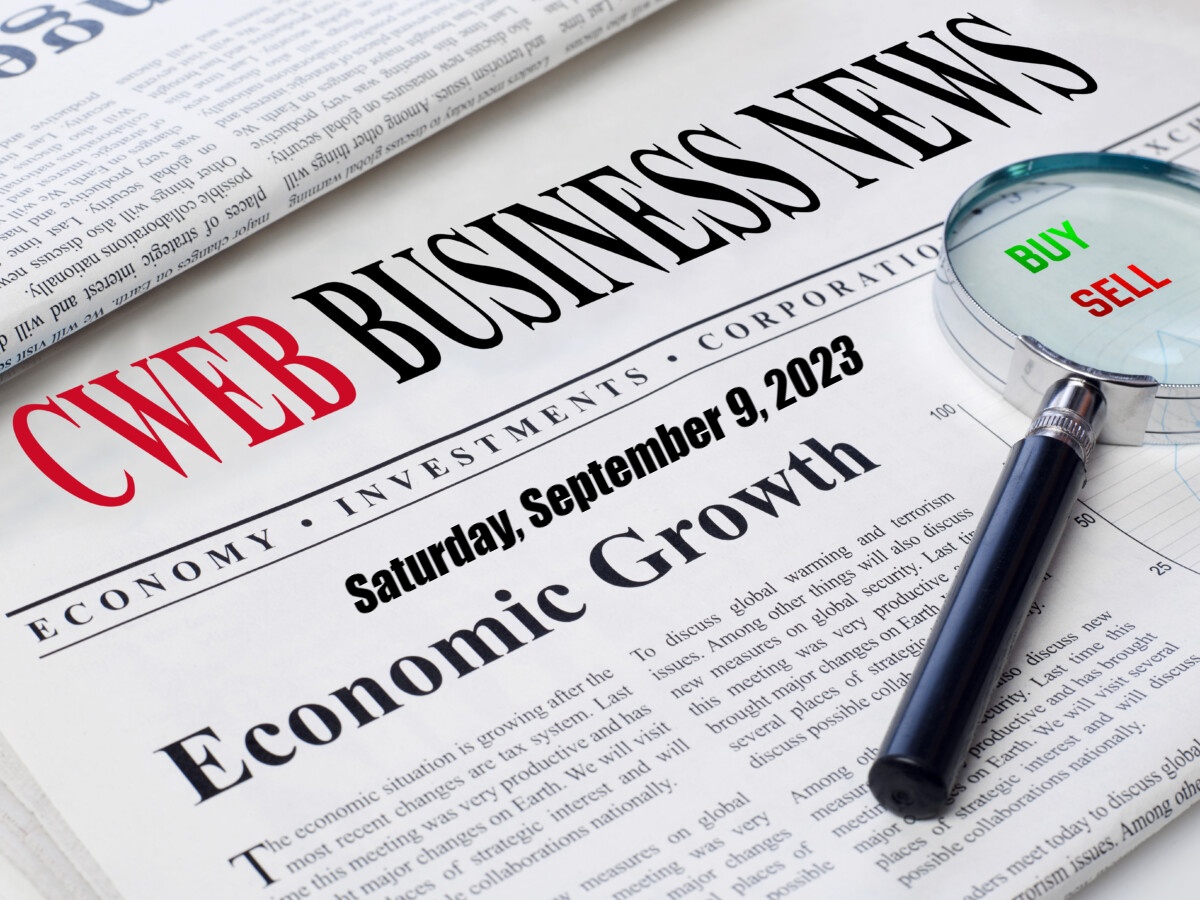 Every Thursday in September, Starbucks (SBUX) will be giving away free drinks to help you transition into fall. The "September ThursYays" BOGO deal (buy one get one free) is Starbucks' most recent promotional offer. After 12 p.m. local time on Thursdays from September 7 through September 28, Starbucks will give away a free seasonal beverage with the purchase of another.
The death toll from the earthquake in Morocco has risen to 600. Yesterday night at around 11:00 p.m. local time, a 6.8-magnitude earthquake struck in the High Atlas Mountains southwest of Marrakesh, destroying buildings in the ancient city and sending residents fleeing onto the streets. The region has not had an earthquake of this magnitude in at least 120 years.
SNDL shares are trading higher by 6.2% to $1.94 during Friday's session amid strength in the broader cannabis sector. Shares of cannabis stocks are trading higher following a report suggesting the Department of Health and Human Services has called for moving marijuana to a lower-risk drug category.
The increase in the cost of electricity in Texas was above 20,000 percent. On Wednesday night, another severe heat wave hit, prompting an emergency alert from the state's grid operator.
According to the Dallas Morning News, spot electricity rates hit $5,000 per megawatt-hour by 8:20 p.m. local time on Wednesday, a more than 200-fold increase from that morning.
In August, Canada added 40,000 jobs, which was more than projected by experts, but the unemployment rate stayed the same at 5.5%. Prior to August, the jobless rate had risen for three consecutive months. Reuters' survey of economists predicted a gain of 15,000 jobs in August and a rise in the unemployment rate to 5.6% from 5.5%.
The court found that the White House's handling of social media businesses was in violation of the First Amendment. Yesterday, the Fifth Circuit Court of Appeals decided that high-ranking Biden administration officials violated the First Amendment by pressuring digital companies to restrict the spread of Covid disinformation on their platforms.
The chief administrative law judge for the Federal Trade Commission decided that Intuit broke US law by advertising TurboTax as "free" unless the terms placed on the free offer are immediately and publicly revealed to customers.
The impact of the conflict on the global economy was acknowledged in last year's declaration. Prime Minister Narendra Modi of summit host India wants to maintain neutrality and continue purchasing Russia's inexpensive oil despite expanding US-India ties.
After users reported problems accessing accounts and processing payments, Square and Cash App said their services are back up and operating. Reports on the website DownDetector indicate that the problems began on Thursday afternoon.
Ryan Salame, a former senior executive at the collapsed FTX cryptocurrency trading platform, pleaded guilty to criminal charges on Thursday afternoon in a New York courthouse. Since Salame was already a well-known figure in the bitcoin industry, this news came as quite a surprise.
U.S. national security circles were rocked by the debut of a new smartphone, the Huawei Mate 60 Pro, due to the device's hardware potentially indicating that China possesses the capabilities to produce high-quality military technology that the United States has been seeking to deny it. Commerce Department officials began looking into Huawei's stealthy release of the Mate 60 Pro smartphone on the overseas market on Thursday.
After being found guilty of aggravated fraud, money laundering, and organized crime, the founder and former CEO of the bankrupt cryptocurrency exchange Thodex, Faruk Fatih zer, was sentenced to 11,196 years in prison in Istanbul. His brother Guven and sister Serap were both found guilty and sentenced to the same time in prison.
Nikola (NKLA.O) reported on Friday that an electric semi-truck had caught fire near the company's Phoenix, Arizona, headquarters. This was the second such incident involving a Nikola vehicle this week. Nikola stated in August that it will recall all battery-powered electric trucks it had delivered and suspend sales pending an investigation into some prior fires, and since then, the company's stock has dropped by around 15%, to 88 cents.
Stocks to watch with positive momentum this week and Buy Rating.  SNDL, WMT, AMZN, META, GRPN, MSFT, GOOGL, eBay, AAPL, PYPL, UBS, Palo Alto Networks, Nvidia, SBUX
CWEB Summarized Business Newsletter September 7th and 8th 2023