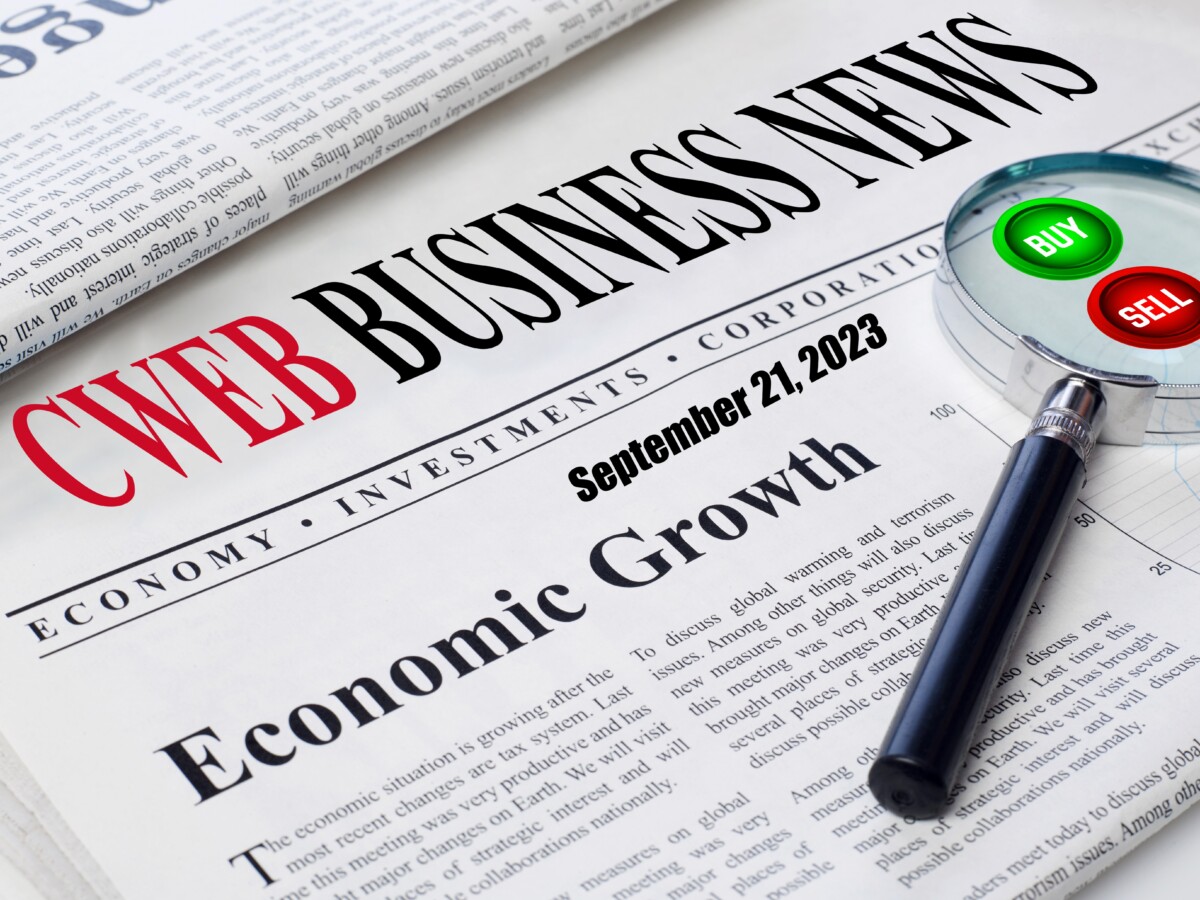 The stock market continues to fall as Wall Street prepares for "higher for longer" interest rates. The Dow Jones Industrial Average (DJI) fell 0.6%, while the S&P 500 (GSPC) fell 1.1%, following a nearly 1% loss on Wednesday. The tech-heavy Nasdaq Composite (IXIC) led the falls with a loss of about 1.3%.
Fox Corporation and News Corporation will no longer have Rupert Murdoch as its chairman of the board. Murdoch, 92, will be honored with the title of "chairman emeritus" at both organizations. One of his sons, Lachlan Murdoch, will take over as chairman of News Corp. and CEO of Fox Corp.
On Thursday, Cisco said that it will acquire Splunk, a provider of cybersecurity software, in a cash deal valued at approximately $28 billion, making it the company's largest purchase to date.
The COVIDtests.gov website is being brought back online by the Biden administration.
Each household can receive up to four free COVID-19 quick tests from the government starting Monday, September 25.
Private equity company Japan Industrial Partners (JIP) announced Thursday that its $14 billion tender offer to acquire Toshiba had been successful, clearing the door for the troubled industrial behemoth to be taken private.
The Information claimed Thursday that Google executives had contemplated ditching Broadcom as a supplier of artificial intelligence processors as early as 2027, sending shares of Broadcom (AVGO.O) down by as much as 4.3%. The chips, known as tensor processing units, will be designed in-house by Google, which is owned by Alphabet (GOOGL.O).
As Ankara continues to fight double-digit inflation, the country's central bank increased its key interest rate to 30% on Thursday, a 500 basis point increase from 25%. At 2 p.m. in Istanbul, the dollar was up 0.3% against the Turkish lira, sending the USDTRY exchange rate down to 27.06.
In an effort to stabilize the local market, Russia's government announced on Thursday that effective immediately, the country will stop exporting gasoline and diesel to any country outside a circle of four ex-Soviet states. Fuel delivered to the countries of the Moscow-led Eurasian Economic Union, which includes Belarus, Kazakhstan, Armenia, and Kyrgyzstan, is exempt from the restriction, the document stated.
On Thursday, the parent company of Ruth's Chris Steak House, Darden Restaurants, announced quarterly earnings and revenue that blew away forecasts.
A month after Beijing put limitations on sales overseas, citing national security concerns, China's exports of two rare minerals critical for manufacturing semiconductors plunged to zero in August. The Critical Raw Materials Alliance estimates that China supplies over 80% of global demand for gallium and roughly 60% of global demand for germanium.
For the holiday season, Amazon is investing its greatest annual sum in U.S. hourly pay by hiring 250,000 new workers. In the United States, Amazon's average hourly wage for customer fulfillment and transportation rose to over $20.50 this year thanks to a $1.3 billion investment.
If "structural issues" aren't fixed soon, according to Deutsche Bank CEO Christian Sewing, Germany will become Europe's sick man. "We are not the sick man of Europe," Sewing said in his keynote talk at the Handelsblatt Banking Summit 2023 on Wednesday. "But it is also true that there are structural weaknesses that hold back our economy and prevent it from developing its great potential."
New York Times columnist David Brooks vented his frustration at the rising cost of groceries on Twitter. Is $78 for a burger and fries truly the going rate there? Even at the terminal? Social media detective work swiftly debunked Brooks' claim, tracing the table, class, chair, sheet, and cut of fries back to the Smokehouse Restaurant in Newark's Terminal A, where a burger and fries costs a more reasonable $17.
SpaceX, led by Elon Musk, has filed a federal lawsuit in Texas against the U.S. Department of Justice to halt the DOJ's hiring discrimination prosecution.
Thursday, September 21 2023: Darden Restaurants (DRI), Flux Power Holdings (FLUX), Scholastic (SCHL)
Friday, September 22 2023: Dynatronics (DYNT), Netsol Technologies (NTWK)
Stocks to watch with positive momentum this week and Buy Rating:
Sundial (SNDL), Tesla (TSLA), Groupon (GRPN), Chase Bank (JPM), Microsoft (MSFT), GOOGL, eBay, Apple (AAPL), Pay Pal (PYPL), UBS, Walmart (WMT), Amazon (AMZN), Facebook (META), FED EX (FDX), UPS (UPS)