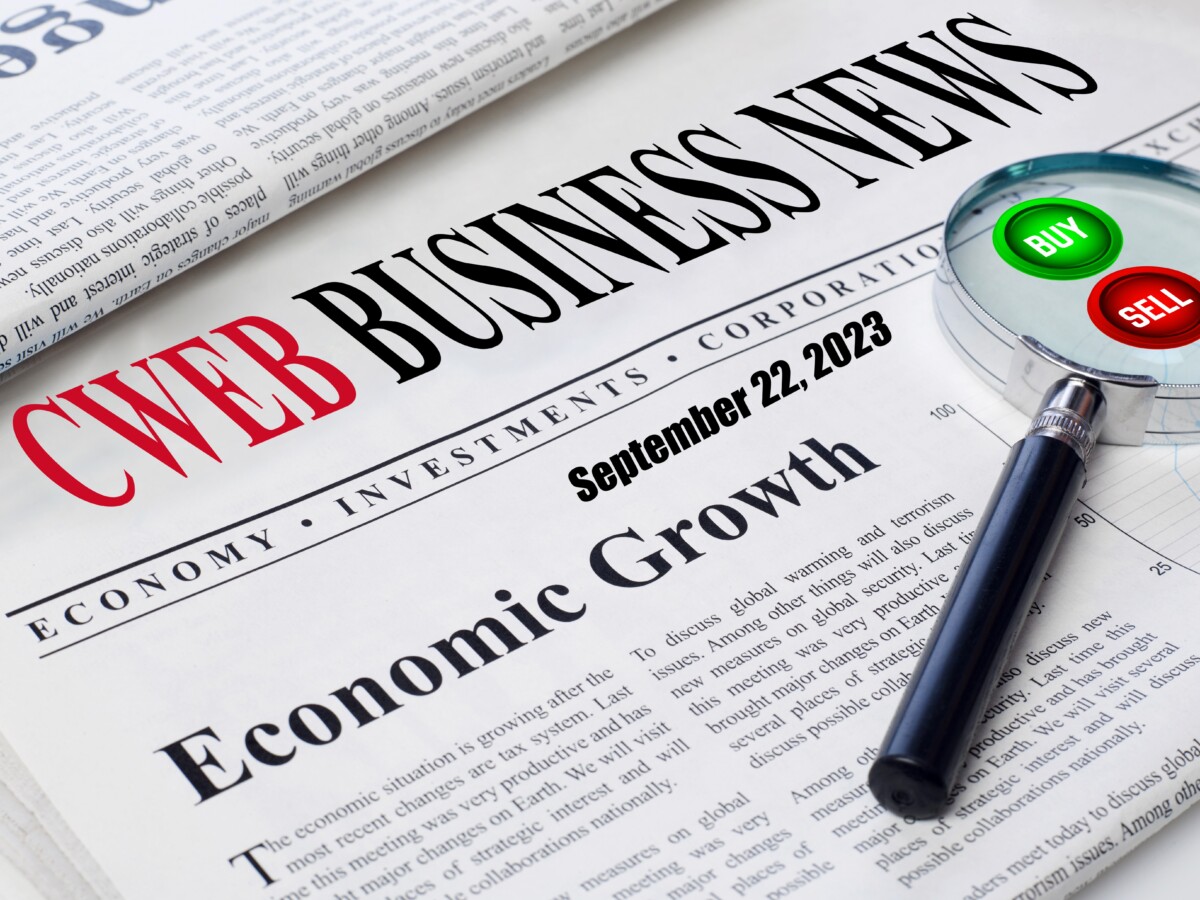 Nearing the close of a week in which the stock market fell sharply, the S&P 500 showed little movement on Friday afternoon. While the Nasdaq Composite was nearly unchanged, the broader market index fell by 0.1%. A decline of 63 points (or 0.2%) was seen in the Dow Jones Industrial Average.
On Wednesday, the Biden administration said that, since the Covid virus continues to spread across the country, it will once again begin providing free at-home tests to American households beginning on Monday. According to a press release, Americans will soon be able to visit COVIDtests.gov to request four free tests.
Franchisees of McDonald's who expand by opening new outlets may soon be subject to increased royalties. Starting in 2019, the fast-food behemoth will charge a whole percentage point more for these services. McDonald's is increasing its royalty fees for the first time in over three decades.
As the streaming sector struggles with a slowdown in membership growth since the pandemic, Amazon (AMZN) Prime Video will join rivals next year in rolling out commercials and providing a higher-priced ad-free tier. The American tech giant announced on Friday that starting in the first quarter of 2024, advertisements will be shown in the United States, the United Kingdom, Germany, and Canada.
Walmart (WMT) is investigating the veterinary and grooming industries. The largest store in the United States has opened its first pet services center and has ambitions to expand the concept. In addition to its current service, which allows users to automate orders of dog food, cat litter, and other recurring pet-related purchases, the test locations will also offer veterinary care and grooming services.
The paid verification badge on Meta is now available for company profiles. The special tools and assistance were once only available to individual producers on Facebook and Instagram, but the social media giant is now making them available to corporate accounts as well. However, businesses will have to pay $12 to $15 more per month to use Facebook or Instagram, totaling $22.
Uber Eats plans to use a chatbot powered by Google to expand. The company has announced that later this year, chatbot support will be available to consumers in the United States, the United Kingdom, Australia, and Canada. Assistance driven by generative AI will first aid consumers in locating discounts, reordering favorites, and other tasks related to dining out.
Microsoft(MSFT) announced the official release date and demonstrated some of the features of its AI-powered Copilot feature. Overreliance on its generative software, which was shown making blog posts, photos, and emails based on user inputs, was warned against by business leaders during a "Responsible AI" discussion that followed the unveiling.
Expanded in-app payment possibilities are part of WhatsApp's ongoing commercial drive in India. In an effort to expand its commercial offers in its biggest market, India, the messaging app will start supporting in-app credit card purchases and services from competing digital payment providers.
The announcement of Rupert Murdoch's departure as chairman of Fox and News Corp. boosted the stock price of both firms. At the age of 92, the conservative media mogul is handing up control of his enterprises to his eldest son, Lachlan Murdoch, who will serve as the only chairman of both.
YouTube has introduced a set of AI-enhanced creation tools. Google's video platform, YouTube, announced many noteworthy features at its Made-on YouTube event. These features include the ability to use artificial intelligence to build photo and video backgrounds, topic suggestions for videos, and music searches. In addition to such capabilities, it demonstrated an AI-powered dubbing function that enables content creators to add subtitles in multiple languages simultaneously.
The world's fifth-largest economy will get billions of dollars in inflows to help fund its current account and fiscal deficits after JPMorgan (JPM) decided to include India in its widely followed emerging market debt index.
The U.S. Consumer Product Safety Commission has issued a recall for Novaform ComfortGrande and DreamAway mattresses sold exclusively at Costco due to possible mould exposure during production.
Stocks to watch with positive momentum and Buy Rating:
Sundial (SNDL), Tesla (TSLA), Groupon (GRPN), Chase Bank (JPM), Microsoft (MSFT), GOOGL, eBay, Apple (AAPL), Pay Pal (PYPL), UBS, Walmart (WMT), Amazon (AMZN), Facebook (META), FED EX (FDX), UPS (UPS)