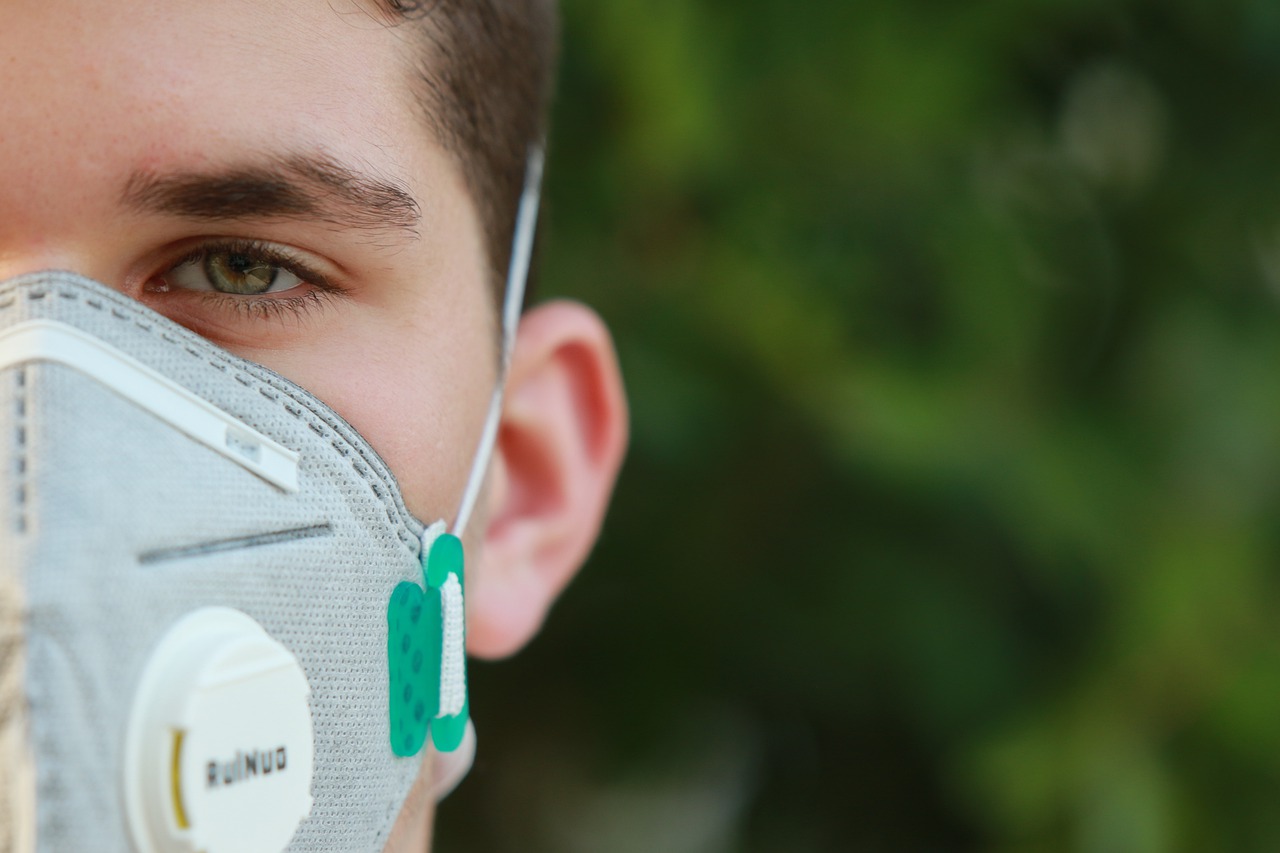 Health experts at Cedars-Sinai on tell Los Angeles County residents to still wear masks a while longer. "We should all keep our masks around for now, knowing that there may be some situations where we want to use them," said Michael Ben-Aderet, MD, associate medical director of Hospital Epidemiology at Cedars-Sinai and an assistant professor of medicine.
These recommendations are likely to remain somewhat complex, because they're based on multiple variables, like community prevalence of COVID-19, overall vaccination rate, level of risk and specific populations," Michael Ben-Aderet, MD said.
Health officials say  people should wear masks for 15 months past the pandemic is a good idea. Even with COVID-19 cases being down, health officials still say masks have to be worn in hospitals, healthcare settings, for travel and in some workplaces.
"People who are vulnerable to infection even when vaccinated, and those people should continue to wear masks in crowded spaces and other higher-risk situations," said infectious disease specialist Jillian Oft, MD, who works with Cedars-Sinai's COVID-19 Recovery Program.
Those that had COVID-19 and are still experiencing the aftermath of certain symptoms should definitely be wearing masks to protect themselves.
Just this past weekend, Los Angeles County Public Health officials confirmed 191 new COVID-19 cases and five additional deaths.
There is no proof or evidence that getting the COVID vaccine would eliminate getting COVID again. However, doctors and scientists said that if you do get the COVID 19 virus again, the symptoms should not be as bad, and you most likely would not require hospitalization.
"Protecting L.A. County's residents remains a top priority as physical distancing requirements and capacity limits are lifted on June 15," Public Health Director Barbara Ferrer said in a statement. "COVID-19 transmission that continues to occur among unvaccinated people is resulting in hospitalizations and deaths. While masks will not be required in many settings beginning June 15, face coverings remain an excellent means of protection for those not yet ready to get vaccinated."
"Fully vaccinated people are the most protected, so we ask everyone eligible to receive the vaccine and are not yet vaccinated, to consider getting the COVID-19 vaccine as soon as you can," Public Health Director Barbara Ferrer also said in a statement.