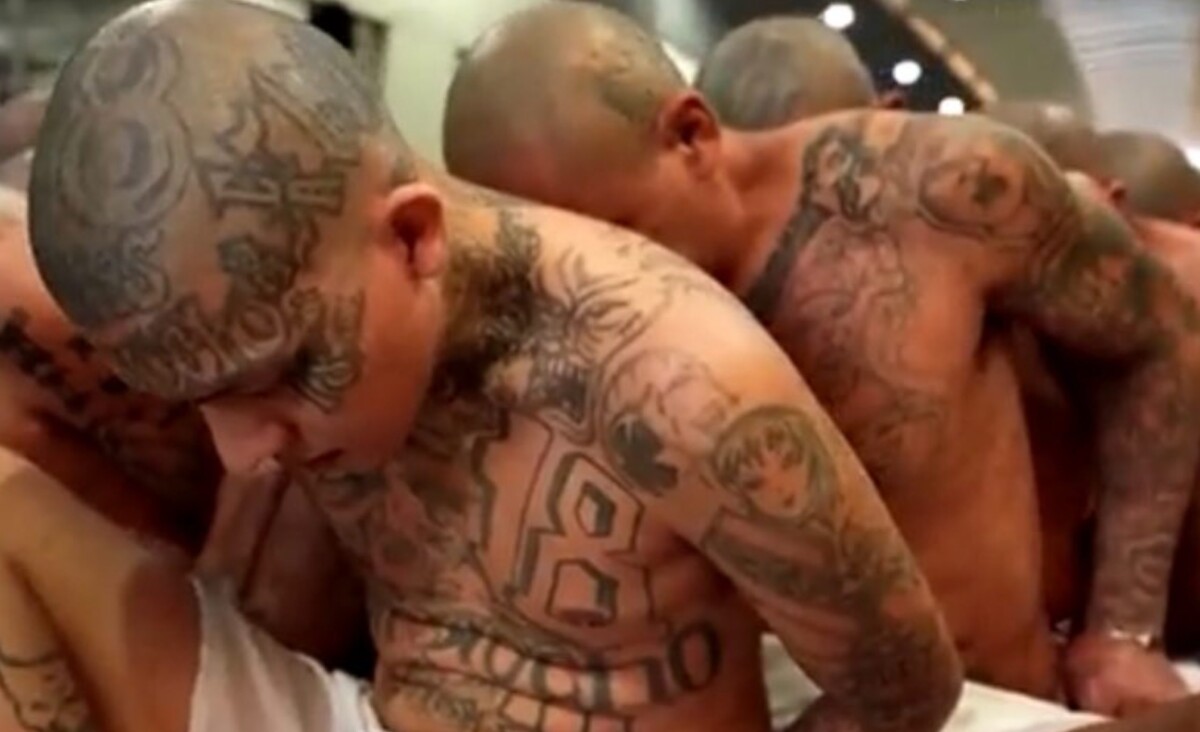 Honduras, under the leadership of President Xiomara Castro, has announced plans to construct the only island prison colony in the Western Hemisphere. The "new Devil's Island" shocker project is set on the remote Swan Islands (Islas del Cisne) archipelago, located 155 miles off the coast of Honduras. Its goal is to isolate and detain the most dreaded gang leaders, including 2,000 members of the infamous MS-13 cartel. Neighbor El Salvador unveiled an 'impossible to escape' mega-prison for gang members earlier this year.

President Castro's initial promise to address gang violence through systemic reforms to governance and the criminal justice system has taken a dramatic turn, with her focusing on this isolated prison strategy. The decision came in the wake of a horrific incident, where 46 women were brutally killed during a gang-related massacre in one of the nation's prisons. The atrocity was a wake-up call, prompting Castro to take "drastic measures" to crack down on the Barrio 18 and Mara Salvatrucha (MS-13) gangs that have long terrorized the nation.

Island prisons were once common in Latin America, with countries such as Brazil, Costa Rica, Chile, Colombia, Mexico, Panama, and Peru having housed such facilities. These prisons were notorious for their deadly riots, harsh conditions, and daring escapes, capturing the imaginations of filmmakers and authors alike. Nevertheless, the last such prison was closed in 2019, in Mexico.
While Honduran authorities believe that this historical shocker approach may help stem the wave of violence, critics argue that it merely addresses the surface issues and fails to tackle the root causes of endemic violence

The new penal colony's remote location poses logistical challenges for gang leaders, as communication with the mainland is limited to satellite connectivity. Authorities hope this isolation will hinder their ability to continue running criminal operations from within the prison walls. Additionally, the island's arduous journey of approximately one day by boat serves as a deterrent against escape attempts.
The recent shocker tragedy in Tamara, where about 46 women were killed as inmates were able to smuggle weapons and commit mass murder with apparent complicity from security authorities, underscores the urgent need for better prison conditions and enhanced security measures. As President Castro pushes forward with her ambitious plan to construct the island prison colony, Honduras remains at a critical juncture in its fight against gang violence.
Celebrity WEB Update— Premier Jewelry designer and manufacturer fashion house  ParisJewelry.com  has started manufacturing a new custom line of celebrity jewelry designs with 30% Off and Free Shipping. Replenish Your Body- Refilter Your Health with  OrganicGreek.com  Vitamin Bottles, Vitamins and Herbs. Become a  WebFans  Creator and Influencer.