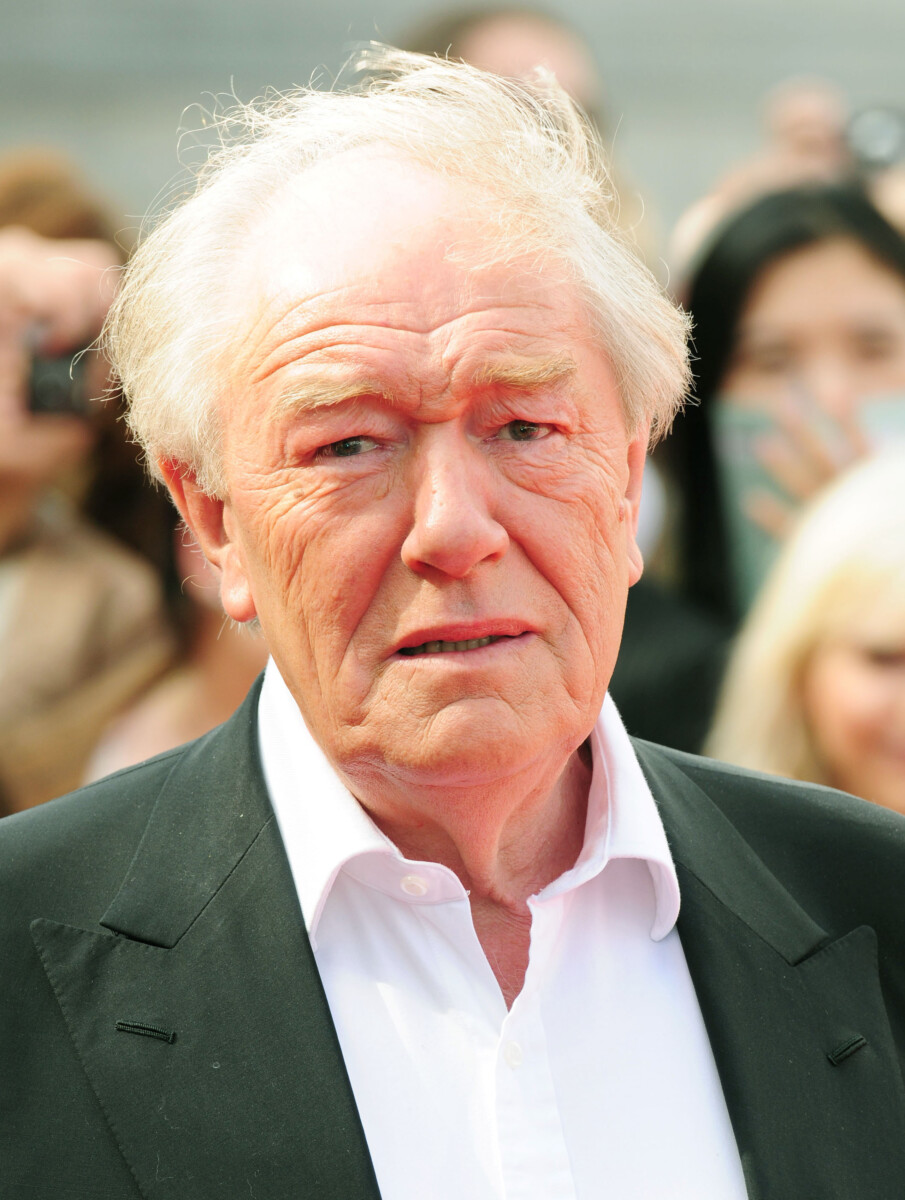 Certain characters become so embedded in our hearts that the actors who bring them to life become practically legendary entities themselves in a world where fiction frequently transcends reality. One of these famous individuals was without a doubt the renowned British actor Michael Gambon, who played Professor Albus Dumbledore in the latter Harry Potter movies. Fans all across the world are saddened by his sudden passing, but his enchanted legacy will go on forever.
Richard Harris, the original Dumbledore, passed away unexpectedly, and Gambon took up the role. Even though filling such large shoes was a difficult assignment, Gambon's interpretation was outstanding. He gave the character a sparkle in his eyes, knowledge, and warmth.
Beyond the wizarding world, Michael Gambon's acting prowess spanned decades and genres. His stage and screen career showcased his remarkable versatility, earning him acclaim and awards for performances that ranged from Shakespearean classics to contemporary dramas.
After actor Richard Harris passed away, Gambon assumed the part of Albus Dumbledore. He gave the part a new tone that was purposefully at odds with how the character was portrayed in the source literature. In 2009, he explained to The LA Times that since he was working with the screenwriter's words, he saw "no point in reading the books."
Harry Potter Series: Gambon is best known for his role as Professor Albus Dumbledore in the "Harry Potter" film series, appearing in "Harry Potter and the Prisoner of Azkaban" (2004) and all subsequent films in the series.
The Cook, the Thief, His Wife & Her Lover (1989): Gambon's performance as the ruthless gangster Albert Spica in this controversial film earned critical acclaim.
Gosford Park (2001): He received an Academy Award nomination for his role as the butler, Mr. Jennings, in this Robert Altman-directed film.
The King's Speech (2010): Gambon played King George V in this Oscar-winning historical drama.
The Singing Detective (2003): He portrayed the enigmatic Dr. Gibbon in this adaptation of Dennis Potter's acclaimed TV series.
Television: The Singing Detective (1986): Gambon's role as the lead character, Philip Marlow, in this TV miniseries is considered one of his career highlights.
The Casual Vacancy (2015): He played the pivotal role of Howard Mollison in this adaptation of J.K. Rowling's novel.
Longitude (2000): Gambon starred as John Harrison in this historical TV film, earning critical acclaim.
Theater: Gambon had a distinguished stage career with numerous Shakespearean roles, including King Lear, Macbeth, and Othello.
He received multiple awards for his work on the stage, including several Laurence Olivier Awards.
These are just a few highlights from Michael Gambon's extensive and impressive career. His contributions to the world of acting and entertainment have left an indelible mark, and he is remembered as one of the great British actors of his generation.
Gambon's passing is a somber moment for the world of entertainment, but his legacy is a testament to the transformative power of acting. As fans remember him for his portrayal of Dumbledore, they also celebrate his contribution to the broader tapestry of film and theater. Michael Gambon may have left this world, but the magic he brought to it will continue to enchant and inspire generations to come.
Celebrity WEB Update— Premier Jewelry designer and manufacturer fashion house ParisJewelry.com has started manufacturing a new custom line of celebrity jewelry designs with 30% Off and Free Shipping. Replenish Your Body- Refilter Your Health with OrganicGreek.com Vitamin Bottles, Vitamins and Herbs. Become a  WebFans  Creator and Influencer.