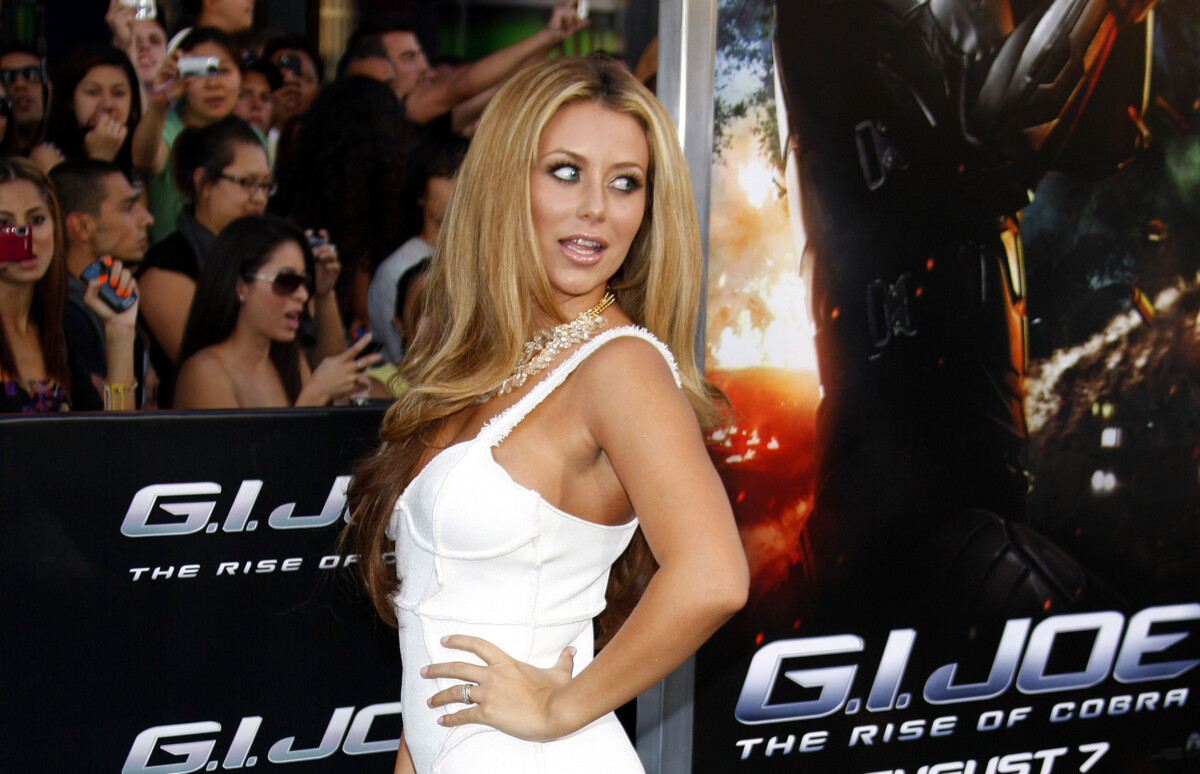 Celebrity Aubrey O'Day has commented on the recent settlement between celebrity rapper Diddy and celebrity singer Cassie. Earlier in the week, Casandra Ventura, also known as Cassie had filed a lawsuit against Sean Combs who is also called Puff Daddy, Diddy and Love. Celebrity Cassie accused Diddy of rape and more than a decade of domestic abuse. However, billionaire rapper mogul Sean Combs settled the case the next day for an undisclosed sum of money and the lawsuit was withdrawn.

On Friday, celebrity singer Aubrey O'Day called out the justice system in a post on social media. She said, "Money > accountability. Every time."

She also said, "Welcome to another chapter of the system is well in place" followed by a broken heart emoji.

Celebrity Aubrey O'Day had signed on with Bad Boy Records label in the 2000s. She had publicly come out in support of Cassie after the singer had filed a lawsuit against hiphop mogul Diddy, who is also the founder of the record label Bad Boy.
Aubrey O'Day alleged that she was fired because she refused Diddy's sexual advances. To learn that Cassie spent years being abused by him fearing he would ruin her career and life if she left is beyond appalling. This is how the music industry is run by powerful, controlling men. https://t.co/vxW33uPWHH pic.twitter.com/JMgPtxlFFJ

— ashley viola (@ashleyaviola) November 16, 2023
At that time the R&B group Danity Kane singer had posted "Been trynna tell y'all for years. Prayers up for this queen" followed by an emoji and a tag for Cassie.

Celebrity Audrey O'Day had competed on Diddy's "Making the Band 3." She has spoken up in the past about Diddy but never took any action.

After the settlements between the Me & U singer Cassie and rapper Diddy, the celebrity rappers had posted the following statements.

Cassie, who is known for her hit Long Way 2 Go said, "I have decided to resolve this matter amicably on terms that I have some level of control. I want to thank my family, fans and lawyers for their unwavering support."

Sean Combs posted his own statement which said, "We have decided to resolve this matter amicably. I wish Cassie and her family all the best, Love"
Celebrity WEB Update— Premier Jewelry designer and manufacturer fashion house ParisJewelry.com has started manufacturing a new custom line of celebrity jewelry designs with 30% Off and Free Shipping. Replenish Your Body- Refilter Your Health with OrganicGreek.com Vitamin Bottles, Vitamins and Herbs. Become a  WebFans  Creator and Influencer. Check the New Special XMicro Razors for Men & Women, 1 Razor, 7 Blade Refills with German Stainless Steel, Lubricated with Vitamin E for Smooth Shave, Shields Against Irritation, Version X