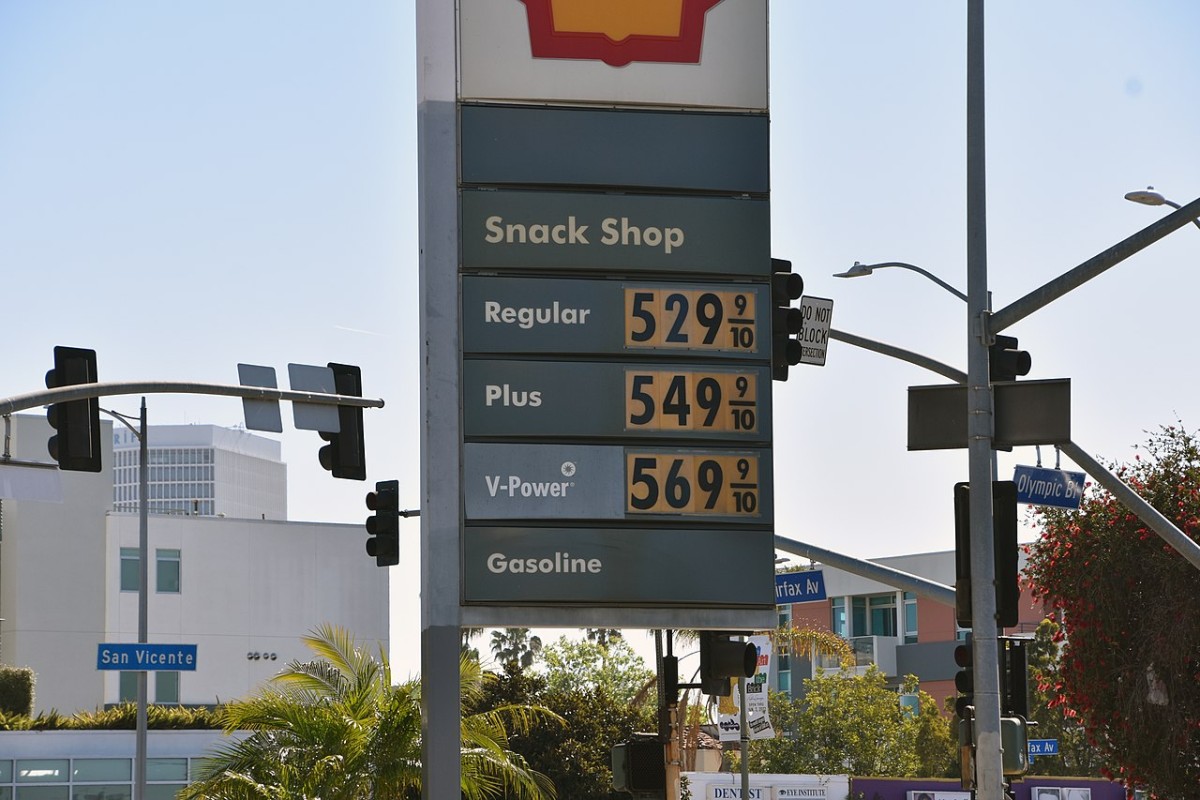 California is known for its high gas prices when compared with other states in the nation. From July 1, the state is adding a further increase to the price of gas. The rate of gas pumped in the state has been increased by four cents per gallon. This means that the excise tax rate is roughly 58 cents per gallon from an earlier amount of 54 cents per gallon.

Gas prices in California are approximately $1.24 higher when compared with the national average. On Friday, the AAA said that the national average stood at $3.54 while the state average stood at $4.83.

In 2017, The Road Repair and Accountability Act was passed by the government in California. Also called Senate Bill 1, (SB1) this law raised transportation related taxes. The law focuses on the use of the revenue earned to be channeled back into the transportation sector including improvements of state roads, traffic safety as well as improving public transit systems.
OrganicGreek.com Vitamin Bottles. Hydrogen Alkaline Generator Water + Filter 4 in 1 Design 500mL (16.9 FL OZ) for Only $8.99

The Metropolitan Transportation Commission has described Senate Bill 1 as the "largest transportation investment in California history."

The Road and Repair Accountability Act was passed by the California Legislature with a two-third majority. Governor Jerry Brown signed it into law in 2017. Before SB 1 was passed, the last time the Golden State had increased excise tax on gas was back in 1994.

The MTC also said that the Senate Bill 1 might raise about $52.4 billion as taxes in ten years that would be invested in transportation infrastructure.
Every year the state of California increases excise tax in order to adjust for inflation. However, Republicans have opposed the bill, and they sent a letter to Governor Gavin Newsom on Friday. The letter asked for a suspension in the increase of the tax on gas.

The state of California encourages the use of electric and hybrid vehicles. It has been considering numerous ways and means to raise taxes on gas powered vehicles. Caltrans said that one measure includes charges on drivers for the number of miles they drove instead of the amount of fuel they bought.
14k White Gold 1/4 Carat 4 Prong Solitaire Created White Diamond Stud Earrings $69
Celebrity News Update. Premier Jewelry designer and manufacturer fashion house ParisJewelry.com has started manufacturing a new custom line of celebrity jewelry designs with 30% Off and Free Shipping. Replenish Your Body- Refilter Your Health with OrganicGreek.com Vitamin Bottles, Vitamins and Herbs. Become a WebFans Creator and Influencer.
Celebrity NFL Punter Matt Araiza Plans Defamation Lawsuit over Rape Allegations, Web Fans Express Support