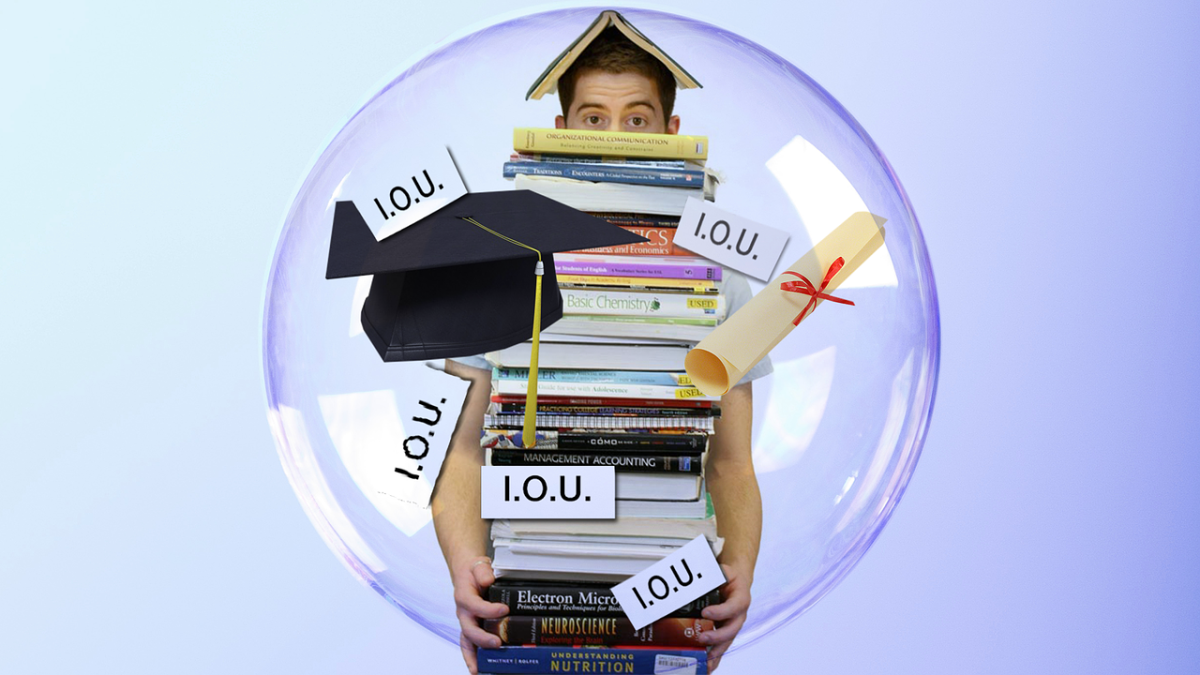 The Supreme Court's landmark ruling has highlighted the problem of student loan forgiveness and highlighted the difficulties borrower's encounter. This has caused a lot of people to start looking for information about their debt repayment alternatives and how to prioritize things like credit card payments and student loan payments. In this post, we'll go through the ramifications of the Supreme Court's ruling, go over the many repayment alternatives that debtors have, and offer advice on how to handle various debts wisely.
The Supreme Court's ruling on student loan forgiveness
The decision of the Supreme Court has important ramifications for debtors looking for student loan debt relief. Although the specifics may change based on the decision, it is crucial for borrowers to be aware of the underlying ideas and their consequences. The ruling might alter the requirements for loan forgiveness programs and alter the conditions of repayment for some borrowers. Borrowers can successfully negotiate the shifting terrain by keeping up with the most recent developments and getting professional advice.
Student loan repayment options
Standard Repayment Plan: This is the standard repayment option provided by the majority of loan services. Under this plan, borrowers make fixed monthly payments over a predetermined time period (often ten years). Although this plan guarantees on-time repayment, it might not be appropriate for everyone, especially those who are struggling financially.
OrganicGreek.com Vitamin Bottles. Hydrogen Alkaline Generator Water + Filter 4 in 1 Design 500mL (16.9 FL OZ) for Only $8.99
Plans for loan repayments that are driven by an individual's salary, family size, and other considerations. Pay As You Earn (PAYE), Income-Based Repayment (IBR), and Revised Pay As You Earn (REPAYE) are common alternatives. After a set amount of time (usually 20–25 years), these plans can offer more affordable monthly payments and loan forgiveness.
Loan Forgiveness Programs: The Public Service Loan Forgiveness (PSLF) program is intended for borrowers who are employed by public sector entities like the government or non-profits. Borrowers may qualify for total loan forgiveness after making 120 qualifying payments. Additionally, there might be unique forgiveness programs for some occupations, such as teachers and healthcare professionals.
Prioritizing various debt types:
Setting priorities becomes essential when borrowers have to deal with numerous debts, such as credit card debt and student loan repayments. Keeping the following in mind will help:
Evaluate Interest Rates: Examine the interest rates on the various debts you have. Credit card debt, in particular, should generally be paid off first to prevent accruing excessive interest fees.
Review the terms of each debt's payback before judging them. To swiftly pay off a debt and lessen your total financial burden, prioritize it if it has a short repayment period or larger monthly installments.
Identify the Effect on Credit Score: Missing payments on any debts might lower your credit score. To preserve your creditworthiness, make timely payments on all debts a top priority.
Examine Any Available Assistance: Investigate any programs that may be available to help with certain forms of debt. For instance, certain credit card companies might provide choices for debt consolidation or hardship programs that might lighten the load.
14k White Gold 1/4 Carat 4 Prong Solitaire Created White Diamond Stud Earrings $69
Celebrity News Update. Premier Jewelry designer and manufacturer fashion house ParisJewelry.com has started manufacturing a new custom line of celebrity jewelry designs with 30% Off and Free Shipping. Replenish Your Body- Refilter Your Health with OrganicGreek.com Vitamin Bottles, Vitamins and Herbs. Become a WebFans Creator and Influencer.
Elon Musk restricts post reviews for Twitter users, web fans express frustration