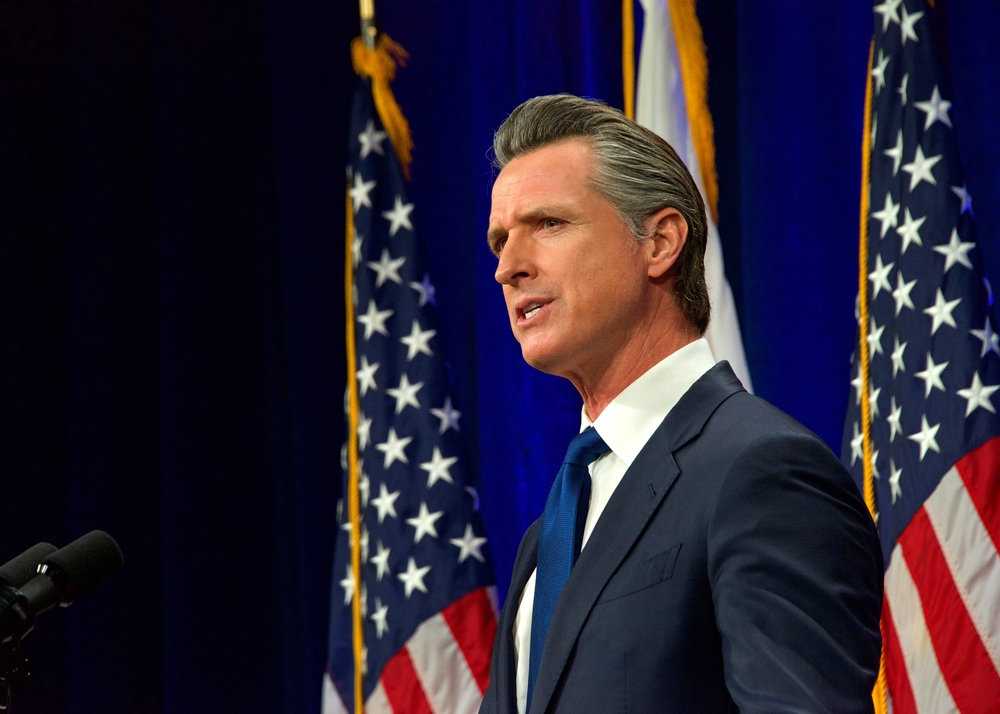 The governor of California, Gavin Newsom approves legislation addressing schoolbook bans and child sex trafficking.
Assembly Bill 1078, which addresses educational materials for schools, is now in force. The Moreno Valley Democrat Assemblyman Corey Jackson introduced Assembly Bill 1078, which forbids school boards from prohibiting textbooks, library books, and other educational resources because they cover racial and LGBTQ+ issues.
"It is the responsibility of every generation to continue the fight for civil and human rights against those who seek to take them away," Jackson said in a statement. "Today, California has met this historical imperative, and we will be ready to meet the next one."
The bill's provisions are consistent with current state law, which calls for instruction and educational materials to fairly represent the state's ethnic and cultural diversity.
According to the new law, if a school board decides not to provide its pupils with enough instructional materials, the state superintendent of public instruction has the ability to buy textbooks for a school district, reclaim those expenses, and impose a levy. Because this provision would impose an additional requirement on local educational agency officials, the bill would create a state-mandated local program. The bill would require the department, no later than July 1, 2025, to develop guidance and public educational materials to ensure that all Californians can access information about educational laws and policies that safeguard the right to an accurate and inclusive curriculum.
Existing law requires a school district to use its uniform complaint process to help identify and resolve any deficiencies related to, among other things, instructional materials, and to report summarized data on unresolved complaints to the county superintendent of schools. Existing law requires a complaint under these provisions to be filed with the principal of the school or the principal's designee. Existing law requires the principal or the designee of the district superintendent to make all reasonable efforts to investigate any problem within their authority and to remedy a valid complaint within a reasonable time period, as specified. Existing law authorizes the complainant to appeal to the Superintendent of Public Instruction and requires the Superintendent to provide a written report to the state board describing the basis for the complaint and, as appropriate, a proposed remedy.
This bill would authorize a complaint that more than one pupil does not have sufficient textbooks or instructional materials, as a result of an act or omission by the governing board of a school district, to be filed directly with the Superintendent. The bill would authorize the Superintendent to directly intervene without waiting for the principal or the designee of the district superintendent to investigate.
Existing law requires the governing board of each local educational agency to either provide for an audit of its books and accounts or make arrangements with the county superintendent to provide for that audit. Existing law requires the auditor's report to include, among other things, a summary of audit exceptions and requires each county superintendent to review audit exceptions related to, among other things, inventory of equipment and the use of instructional materials program funds.
Celebrity WEB Update— Premier Jewelry designer and manufacturer fashion house ParisJewelry.com has started manufacturing a new custom line of celebrity jewelry designs with 30% Off and Free Shipping. Replenish Your Body- Refilter Your Health with OrganicGreek.com Vitamin Bottles, Vitamins and Herbs. Become a  WebFans  Creator and Influencer.