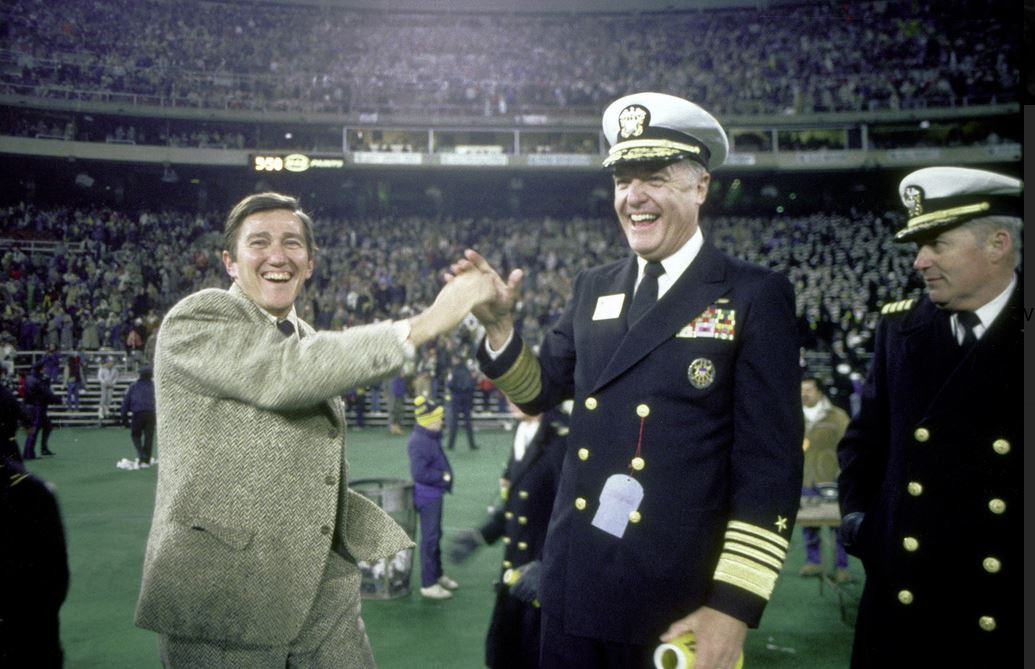 For the first time after 1943, this year's annual Army-Navy game will be conducted at the U.S. Military Academy at West Point.
 The 121st event of the Army and Navy, widely known as the Army-Navy game, will live in the memories of its fans for at least two reasons. This year's game would not be played on not be played on Philadelphia's neutral turf, and the stands will have no spectators!
The brigade of 4,200 midshipmen travelled to West Point to participate in the game this weekend, which is America's most storied rivalry. Several COVID-19 restrictions have been imposed this year to ensure the safety of the brigade and the corps of cadets. There will be no spectators, but people can watch it on television.
In a survey conducted on several dozen elite college students on whether a referendum on a proposal for mandatory national service, surprising results surfaced; opinions that were both disappointing and distressing.
A pseudo proposal was made that read, "All citizens and permanent residents (Green Card holders) will be required to participate in an 18-month National Service program. Service can be started anytime between an individual's 18th birthday and their 22nd birthday. Service shall include health care assistance, infrastructure/environmental repair, early childhood education programs, eldercare assistance, and military service. (Participation in the military option shall be voluntary.) National service participants shall receive free communal room, and board and a minimal subsistence allowance. Participants shall receive $10,000 upon successful completion of their service. People who fail to successfully complete their National Service obligation shall not be eligible for any federal student loan or mortgage guarantee program."
Results revealed that 80% of those aged between 18 and 22 years favored the mandatory national service program, and 88% adults approved of this too. However, these results were similar to those from a poll conducted last spring. That poll also supported the need for greater funding for national service projects.
There is an opinion that it would indeed be easy to pin the difference on those sheltered Ivy League environments that feel obligated to provide advice on Halloween costumes, prohibit single-sex clubs, or enjoy tearing down Roman emperors Caesar Augustus and Marcus Aurelius statues because they "celebrate ongoing colonialism in the United States and idealize white, Western civilization".
It is good that the United States as a whole is not disconnected from the military. Trust in the military is greater than in any other organisation in the nation. 72% Americans say that they have either a "great deal" or quite a lot" of trust in the armed forces. 51% voted for trust in the medical system, 42% placed their trust in the church/organized religion, while 40% revealed their trust in the Supreme Court.
There is need to revive the initiative and reduce the gap in civil-military relations, especially among people slated to become leaders in their respective professions two decades from now.
Let's hope that in some time, people will be watching two new football contests: Army-Harvard and Navy-Yale!
Source: Hill