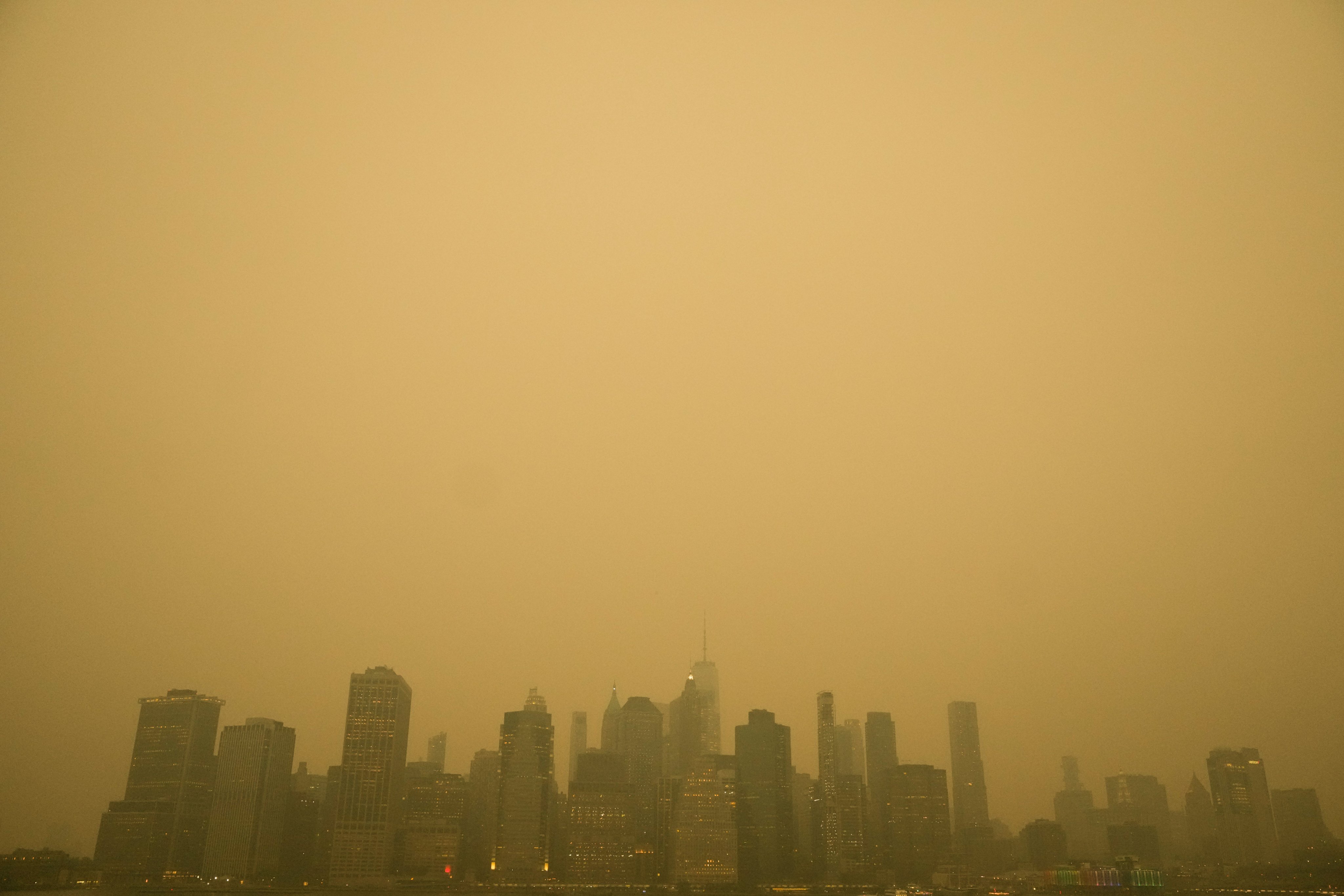 Canada is on track for its worst wildfire season ever, and as early as next week, it may break the all-time record for total land area burned. A total of 100,000 individuals have been evicted from their houses and 14,000 square miles have been destroyed.
Alberta remained under a state of emergency for most of May as wildfires rage in the northern part of Vancouver Island. The weekend rain in Nova Scotia helped to put out fires that forced thousands of people to flee when seasonal fires started startlingly early in the Northwest Territories. The situation has been dynamic and dramatic. According to experts, climate change is causing the fire season to begin and end earlier with hotter, drier weather.
OrganicGreek.com Vitamin Bottles. Hydrogen Alkaline Generator Water + Filter 4 in 1 Design 500mL (16.9 FL OZ) for Only $8.99
New York City's air quality index was above 200 with smokey air blanketing the area. Health officials are warning those with respiratory illnesses, heart conditions and asthma should be cautious when going outside. The air quality was so bad that is was higher than the air quality in New Delhi, India which has the worst air quality in the world on a regular basis.
The worst air pollution in the world was recorded in New York City on Tuesday morning as noxious smoke from more than a hundred wildfires burning in Quebec drifted south.
New York City now has the worst air quality of any city on Earth.

If exposed to the current air quality in NYC for 24 hours, it would be equivalent to smoking about 6 cigarettes. pic.twitter.com/EWeEnQH9ya

— Colin McCarthy (@US_Stormwatch) June 7, 2023
Since more than a week ago, smoke from fires in Canada has intermittently covered the Northeast and Mid-Atlantic, increasing worries about the negative effects of ongoing bad air quality. According to IQair, New York City's air quality index soared at 150 on Tuesday, which is considered "unhealthy" for vulnerable populations like the elderly, small children, and people with respiratory conditions.
The World Health Organization's recommended level for PM2.5 exposure was more than 10 times higher on Tuesday in New York City.
Celebrity News Update. Premier Jewelry designer and manufacturer fashion house ParisJewelry.com has started manufacturing a new custom line of celebrity jewelry designs with 30% Off and Free Shipping. Replenish Your Body- Refilter Your Health with OrganicGreek.com Vitamin Bottles, Vitamins and Herbs. Become a WebFans Creator and Influencer.
ParisJewelry.com 14k Yellow Gold 1/4 Carat Round 4 Prong Solitaire Created Diamond Stud Earrings 4mm for Only $59
Prince Harry appears in London court in case against Mirror Group Newspapers
Smoke from Canadian wildfires descended on NYC, causing alarming air quality levels.

NYC skyscrapers disappeared in the smoke and the sun took on an eerie red-orange tinge.

Read more on this story: https://t.co/K3QqiPoPMf

(? credit: AP and Getty images) pic.twitter.com/sCn1HLrnBg

— PIX11 News (@PIX11News) June 7, 2023