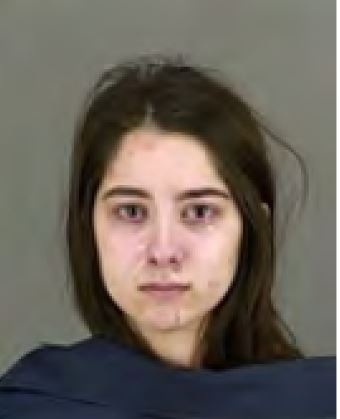 Prosecutors claim that Powell killed her mother because she realized she had been expelled from college and didn't want her mother to find out, according to the Akron Beacon Journal.
According to police, they responded to a welfare call made at Sydney's university, University of Mount Union, where they found a wounded Brenda. The caller reported to dispatch that after speaking with Sydney on the phone and hearing "yelling and screaming," he decided to call the police after trying to reach Sydney twice but not getting a response.
Brenda, who had worked as a child life expert at Akron Children's Hospital for close to 30 years before the vicious attack, passed away from her wounds there, according to CourtTV.
According to the Akron Beacon Journal, three defense professionals who assessed Powell determined that she had schizophrenia. They concluded that she had a mental illness, which prevented her from understanding how bad her actions were.
The jury convicted the 23-year-old guilty of murder, felony assault, and tampering with evidence in the death of Brenda Powell, 50, on March 3, 2020, after deliberating for nine hours and 23 minutes. The criminal document states that Brenda was fatally stabbed by Sydney after a verbal dispute turned physical.
Just before the court stated the verdict, Sydney—who had pleaded not guilty by reason of insanity—became very emotional. Sydney had been out on bail ever since her arraignment in the Summit County Common Pleas Court. Sentencing is scheduled for September 28, 2023, at 8:30 a.m. ET. The judge will then choose whether Sydney should serve her time in a mental health facility or in prison.
Celebrity WEB Update— Premier Jewelry designer and manufacturer fashion house ParisJewelry.com has started manufacturing a new custom line of celebrity jewelry designs with 30% Off and Free Shipping. Replenish Your Body- Refilter Your Health with OrganicGreek.com Vitamin Bottles, Vitamins and Herbs. Become a  WebFans  Creator and Influencer.