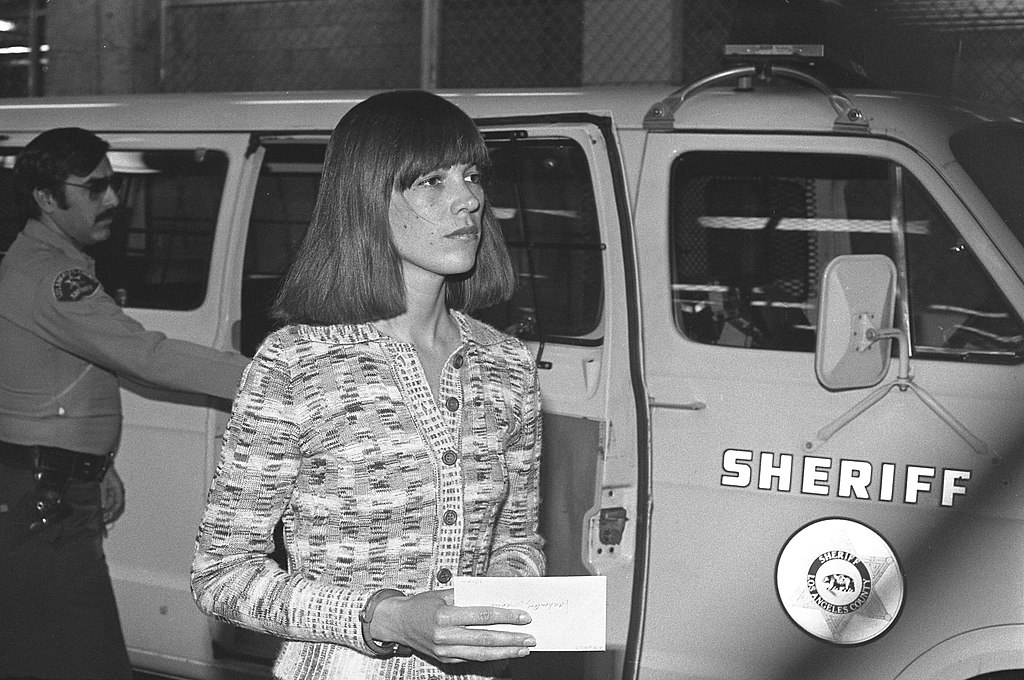 A California Appeals Court has ruled that Leslie Van Houten, a former follower of Charles Manson and convicted murderer, should be granted parole, potentially setting her on the path to release. However, this decision is likely to face a lengthy legal battle, reports say. Previously, Governor Gavin Newsom had rejected Van Houten's parole in 2020, overturning recommendations for parole made five times since 2016 by the parole board and former Governor Jerry Brown.

Governor Newsom has the option to request that California Attorney General Rob Bonta petition the state Supreme Court to halt Van Houten's release. The response from Newsom's office regarding next steps remains unclear, as Bonta's office referred inquiries back to Newsom's office.
OrganicGreek.com Vitamin Bottles. Hydrogen Alkaline Generator Water + Filter 4 in 1 Design 500mL (16.9 FL OZ) for Only $8.99

Van Houten, now in her 70s, is serving a life sentence for her involvement in the murders of Leno LaBianca and his wife Rosemary, carried out under the direction of cult leader Charles Manson, in 1969. The Manson murders, including the killing of actress Sharon Tate and four others, had created widespread fear and captivated the nation.
A California appeals court recommended that Leslie Van Houten, the youngest follower of the "Manson family," be paroled and released from prison https://t.co/5t2OOFTyCY

— TIME (@TIME) May 31, 2023
Newsom argued that Van Houten still poses a threat to society, citing her inconsistent and inadequate explanations for her participation in Manson's cult during the time of the killings.

In a 2-1 decision, the Second District Court of Appeal in Los Angeles reversed Newsom's denial of parole, stating that there was no evidence to support the governor's conclusions about Van Houten's fitness for release. The judges criticized Newsom's claims that she failed to sufficiently explain how she fell under Manson's influence, highlighting her discussions during parole hearings about her vulnerable state due to her parents' divorce, substance abuse, and a forced illegal abortion. The judges also disagreed with Newsom's assertion that Van Houten's past violent acts indicated future concern if she were to be released. They emphasized her extraordinary rehabilitation efforts, and other institutional reports.

However, a dissenting judge maintained that there was evidence suggesting Van Houten lacked insight into the gruesome murders, aligning with Newsom's stance in denying her release.

Van Houten's attorney, Nancy Tetreault, expects Newsom to request that Bonta seek a review of the appeals court's decision from the state Supreme Court, a process that could take years. According to legal expert Hadar Aviram there seems to be no legitimate reason to continue keeping Van Houten behind bars, suggesting that political and public perception factors might be influencing the decision to deny her parole.
Celebrity News Update. Premier Jewelry designer and manufacturer fashion house ParisJewelry.com has started manufacturing a new custom line of celebrity jewelry designs with 30% Off and Free Shipping. Replenish Your Body- Refilter Your Health with OrganicGreek.com Vitamin Bottles, Vitamins and Herbs. Become a WebFans Creator and Influencer.
ParisJewelry.com 14k Yellow Gold 1/4 Carat Round 4 Prong Solitaire Created Diamond Stud Earrings 4mm for Only $59
Unraveling the Complexity of Jury Selection for Parkland School Resource Officer Scot Peterson