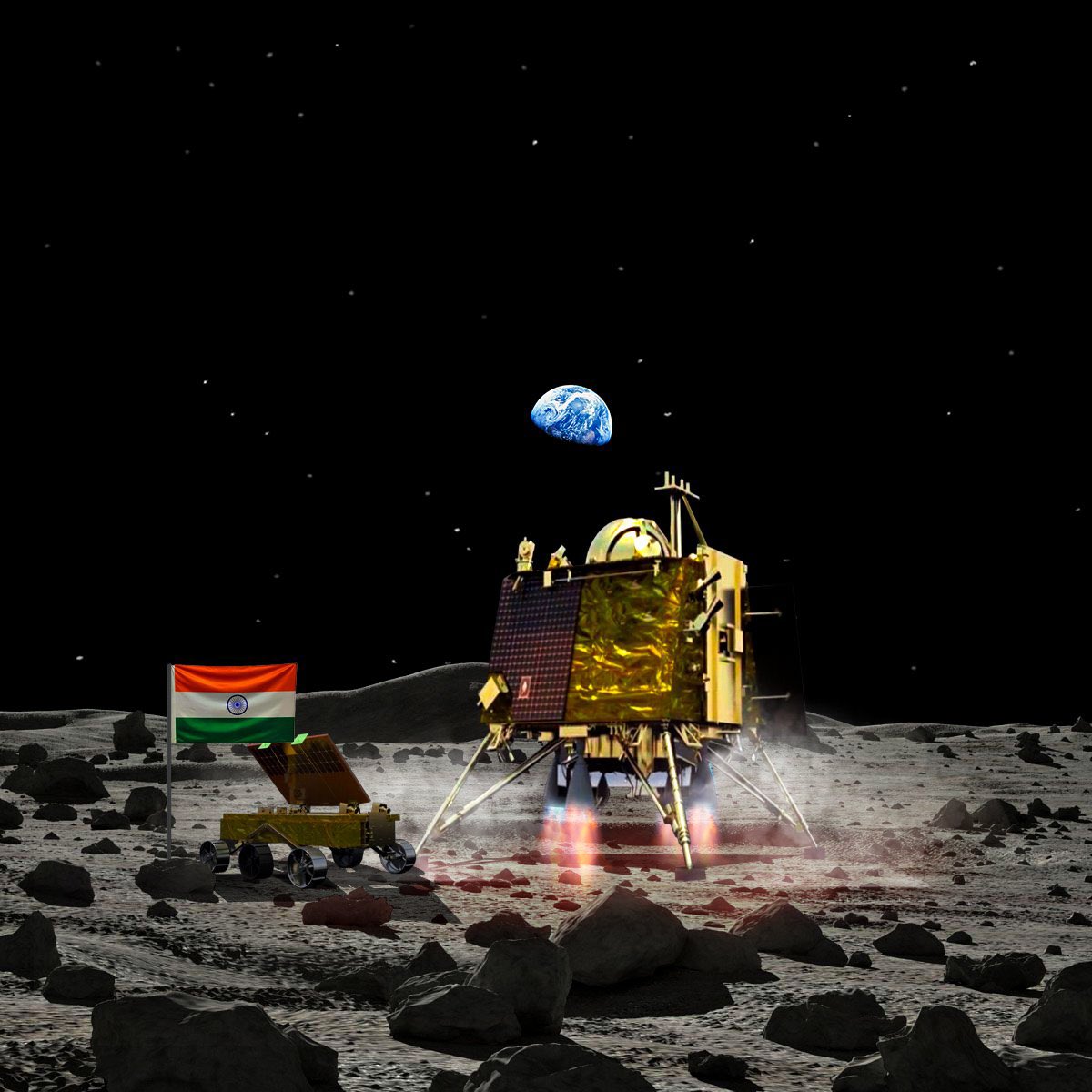 On Wednesday, India became the first country to successfully land a spacecraft close to the south pole of the moon. The Chandrayaan-3 spacecraft launched last month and met the lunar surface around 8:34 a.m. ET.
This was a technological achievement for the most populous country in the world as well as a historic journey to previously unexplored terrain thought to contain significant frozen water reservoirs.
This mission makes India the fourth nation to successfully land a spacecraft on the moon after the United States, Russia, and China.
"This moment is unforgettable. It is phenomenal. This is a victory cry of a new India," said Prime Minister Narendra Modi, as he waved the Indian flag from the landing from South Africa where he is currently attending a BRICS summit.
In September 2019, India attempted to land on the lunar south pole, but the Chandrayaan-2 mission crashed into the moon's surface due to a software issue.
Russia attempted to land its first spacecraft on the moon in nearly 50 years a few days before Chandrayaan-3 did so. However, the Russian space agency Roscosmos confirmed the spacecraft spun out of control before the Luna-25 mission crashed into the lunar surface on Saturday.
When Modi traveled to the US in June, he and President Joe Biden signed documents to join the Artemis Accords and expand cooperation on missions between ISRO and NASA.
Indian astronauts are anticipated to be transported to the International Space Station by the space agencies in collaboration next year.
BREAKING: India's ?? moon mission #Chandrayaan 3 Lander and propulsion module separated successfully.

Now, India ?? has 3 ?????? around the moon ?

Moon landing: 23 August 2023, #Chandrayaan3pic.twitter.com/A9widoUVAF

— Worldupdates ( Breaking ) (@itswpceo) August 17, 2023
With an annual budget for ISRO that is only a small portion of NASA's, India has also accomplished more than its top international competitors. The cost of the Chandrayaan-3 mission was anticipated by ISRO to be roughly $75 million in 2020.
Celebrity WEB Update— Premier Jewelry designer and manufacturer fashion house ParisJewelry.com has started manufacturing a new custom line of celebrity jewelry designs with 30% Off and Free Shipping. Replenish Your Body- Refilter Your Health with OrganicGreek.com Vitamin Bottles, Vitamins and Herbs. Become a  WebFans  Creator and Influencer.