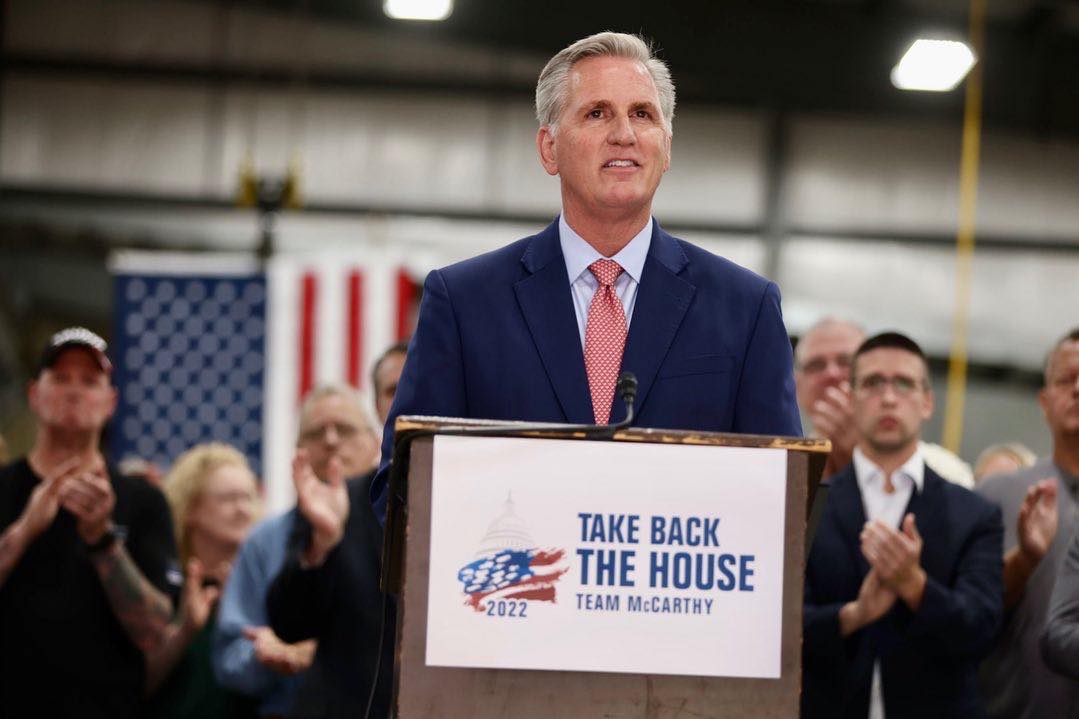 On Wednesday, Republicans crossed over the last barrier and wrested the House of Representatives from the Democrats, who managed to retain the Senate. This balance of power is expected to rein in President Joe Biden's agenda. Although the victory fell short of a red wave, the ripple can affect his government as the House can potentially conduct politically damaging investigations on his family as well as his administration.

After more than a week of counting the ballots, Edison Research projected that the Republicans had won 218 seats, the number required for a majority in the House. A Republican win in the 27th Congressional district in California helped the GOP cross the line,

Although Kevin McCarthy will be the leader of the House, he is expected to face an uphill battle and hold diverse representatives together on issues such as government and military funding. Although Biden has lost control over some of his agenda, with the loss of the House, he struck an optimistic note, on Wednesday.

President Biden congratulated the new leader and said that he would work in a bipartisan manner to deliver results to the nation. In a statement, he said, "The American people want us to get things done for them."

House Speaker Nancy Pelosi said in a statement that the House Democrats would "continue to play a leading role in supporting President Biden's agenda–with strong leverage over a scant Republican majority."

McCarthy posted on social media that "Americans are ready for a new direction, and House Republicans are ready to deliver."

Republicans are reportedly getting ready to investigate the president's son Hunter Biden as well as some government officials. They are also looking to cut economic and military aid to Ukraine.

However, Democrats can feel relieved that although Donald Trump still has a huge following among his Republican base, many of the far-right candidates endorsed by him lost. He has announced that he will run for president of the United States, in 2024.

During the midterms, two major issues were on the minds of voters: Inflation where the Republicans had the upper hand as they blamed the Democrats for the price rise and abortion, where the Democrats blamed the Republicans for women losing the right to decide about the contentious issue of abortion.
Celebrity News Update- Premier Jewelry designer and manufacturer fashion house  ParisJewelry.com  has started manufacturing a new custom line of celebrity jewelry designs with 30% Off and Free Shipping. Replenish Your Body- Refilter Your Health with  OrganicGreek.com  Vitamin Bottles, Vitamins and Herbs.
Celebrity Kylie Jenner and Kim Kardashian blast Instagram CEO over changes to Instagram