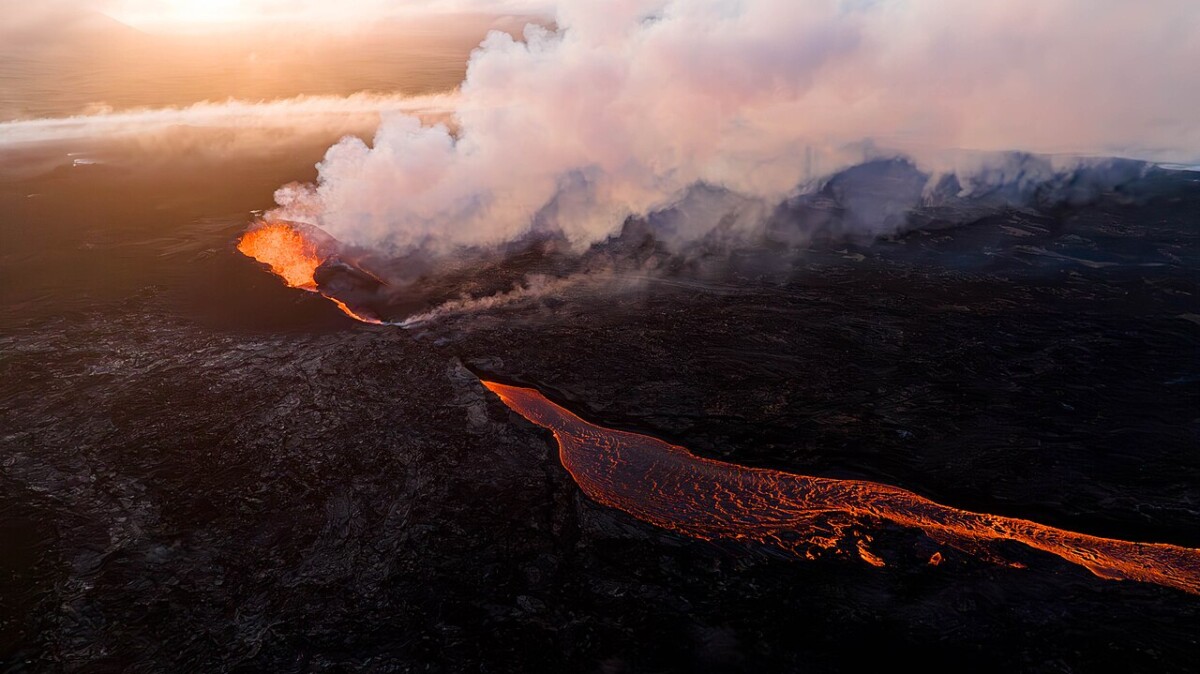 The likelihood of an eruption in Eldvörp is increasing, while the chances of one in the Sundhnúka crater row are increasing with each passing day. Where a volcanic eruption occurs in the upcoming days and weeks is more important to determine than if one will occur at all. "There will undoubtedly be a volcanic explosion; the only question is where it will happen.
The system is starting to open up and the large raft movements have begun. A volcanic explosion is most definitely going to occur within the next few days, if not within a week or two, according to Ármann Höskuldsson, a volcanologist at the University of Iceland's Institute of Earth Sciences.
The meteorological office reported that 800 earthquakes were recorded overnight on Wednesday, with the majority occurring near a magma dyke at Sundhnúk at a depth of 3 to 5 kilometres (1.86 to 3.10 miles). Measurements of deformation, or variations in a volcanic landscape's surface shape, are also "consistent with magma still flowing into the dyke," the statement continued.
Thousands of earthquakes have shaken the southwest of the country's Rekjnanes Peninsula in recent days, and the Icelandic Meteorological Office reported that seismic activity has been "constant" since November 11.
About 35 miles from Reykjavik, the capital, the town of Grindavik has transformed into a scenario out of a doomsday movie, with massive fissures rupturing concrete and house walls and steam emerging from the Earth's interior. On November 10, the well-liked Grindavik tourist destination Blue Lagoon hot springs had to close due to earthquakes.
3,400 people live in the town, which was evacuated on Saturday.
Celebrity WEB Update— Premier Jewelry designer and manufacturer fashion house ParisJewelry.com has started manufacturing a new custom line of celebrity jewelry designs with 30% Off and Free Shipping. Replenish Your Body- Refilter Your Health with OrganicGreek.com Vitamin Bottles, Vitamins and Herbs. Become a  WebFans  Creator and Influencer. Check the New Special XMicro Razors for Men & Women, 1 Razor, 7 Blade Refills with German Stainless Steel, Lubricated with Vitamin E for Smooth Shave, Shields Against Irritation, Version X